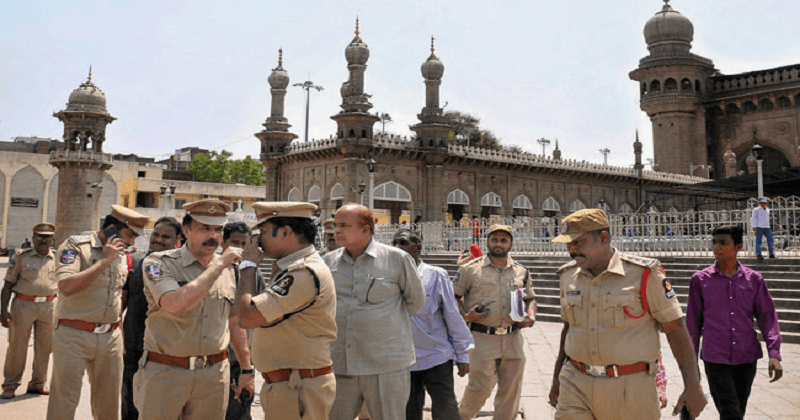 N Harinath, NIA special public prosecutor engaged for the 2007 Mecca Masjid blast case has connected with the Akhil Bharatiya Vidyarthi Parishad (ABVP) as a student in Hyderabad and said Tuesday that he has continued to help the RSS-affiliated student body organize events.
On Monday, an NIA court in Nampally acquitted five accused, including Swami Aseemanand, in the case.
Harinath, who took over as the NIA prosecutor when the Mecca Masjid blast trial started in 2015, told: "When I was pursuing my second year in law I joined ABVP but have never been associated with the BJP. I have since been donating and helping them (ABVP) organize events.
Harinath also said he did not face any kind of force from anyone to dilute the case. "From day one, we were working to secure the conviction in the case. When I joined in 2015, the trial was about to start and I was engaged by NIA after scrutiny of my application. I have provided them with the list of cases I have dealt in the past. I have been practicing in criminal court since 1994 and have been a special public prosecutor for the Enforcement Directorate since 2011."
Read More: UK in protests over Kathua-Unnao rape cases, PM Modi in London today
According to Harinath, the NIA court while acquitting the accused observed that the confession of Aseemanand recorded before a magistrate in Delhi was not fair. "The entire prosecution case was based on the confession of Aseemanand, which was recorded before a magistrate in Delhi. In his deposition to court, the magistrate said Aseemanand was in police (CBI) custody when he was brought before him and after recording his statement he was taken into the police custody. The court concluded that it is not a fair confession."
Under section 164 CrPC, the confession cannot be recorded before a police officer.
"The court observed that the case pertained to Hyderabad and the CBI could have got Aseemanand's statement recorded before the magistrate here when he was in jail. The magistrate who recorded Aseemanand's statement was a prosecution witness in the case," he said. Another reason they failed to secure the conviction was witnesses turning hostile. "Had these witnesses supported the prosecution case, we would have secured a conviction," Harinad said.