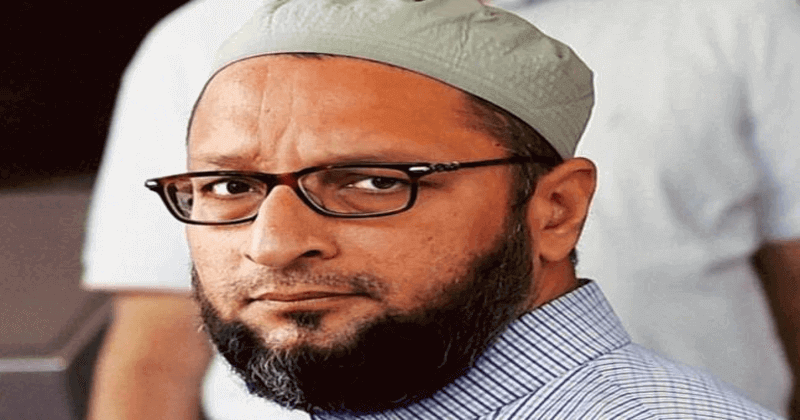 The NIA special court had acquitted the accused in the 2007 Mecca Masjid case stating that there was not enough evidence to prove them guilty.
Calling the NIA blind and deaf, All India Majlis-e-Ittehad-ul Muslimeen (AIMIM) chief Asaduddin Owaisi has said that if the family of any of the victims of the 2007 Mecca Masjid blast in Hyderabad wants to appeal against the verdict in the case, he would provide all legal help to them.
The Hyderabad MP also attacked the National Investigation Agency (NIA), which had conducted probe into the Mecca masjid blast case, calling it blind and deaf.
READ ALSO: N Harinath, NIA prosecutor of Mecca Masjid blast has connections with ABVP
He said, "If the family of any victim wants to appeal against the verdict, then I am ready to provide them legal help. People call NIA a caged parrot, but I will say that it is blind and deaf also."
Owaisi had earlier alleged that the NIA had intentionally botched the probe into case. "This whole prosecution done by the NIA was basically to ensure that all the accused are acquitted by courts," alleged Owaisi. "I do not have any complaint against the courts, as it is for the prosecution to prove. This is not a small crime," he had said.
On Monday, a special NIA court had acquitted all the 10 accused including Swami Aseemanand in the Hyderabad's Mecca Masjid blast case citing a lack of evidence.
The 10 persons include – Nabakumar Sirkar alias Swami Aseemanand, Devender Gupta, Lokesh Sharma alias Ajay Tiwari, Lakshman Das Maharaj, Mohanlal Rateshwar and Rajender Chowdhary. All of them are members of right-wing Hindu organization Abhinav Bharat.
READ ALSO:  Mecca Masjid blast: Judge's sudden resignation leads to suspicion
On May 18, 2007, a powerful blast had killed nine people and injured 58 during Friday prayers at Mecca Masjid near Hyderabad's Charminar. 
The NIA took over the case from the Central Bureau of Investigation (CBI) in 2011. At the time, 10 people were named as accused by the central probing agency. However, only five – Devendra Gupta, Lokesh Sharma, Swami Aseemanand, Bharat Mohanlal Rateshwar and Rajendra Chowdhary – were arrested.
Two accused persons – Sandeep V Dange and Ramchandra Kalsangra – are still absconding. Another accused Sunil Joshi was murdered during the probe.
A total of 226 witnesses were examined during the trial and as many as 411 documents were exhibited.
Following the verdict in the case, Special NIA Judge Ravinder Reddy, who had delivered the verdict in Mecca Masjid blast case, resigned. He submitted his resignation to the Chief Justice of Andhra Pradesh.