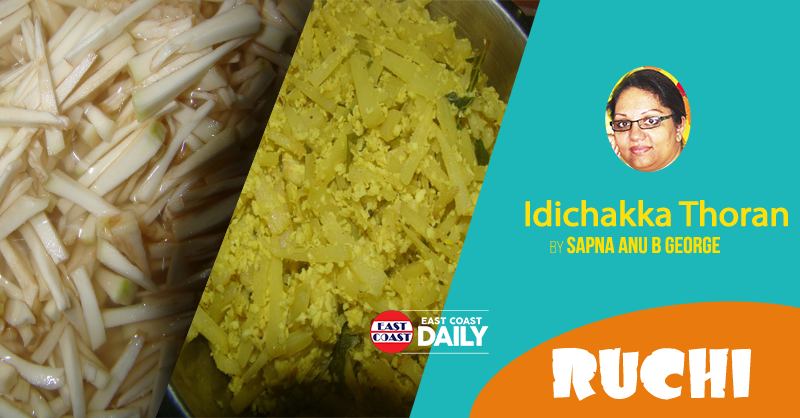 Ruchi: How to make tasty 'Idichakkathoran' in Kerala style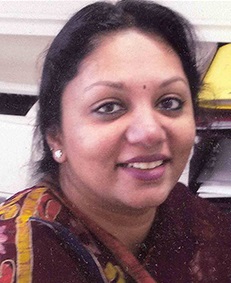 This humble recipe prepared by Sapna Anu B. George a resident freelancer journalist/Columnist /Poetess from Oman. 
Idichakka Thoran
Ingredients:
1.Idichakka (Tender jackfruit) – 2 cup
2.Grated coconut- 1 cup
3.Shallots- 4
4.Red Chilli powder- 1 teaspoon
5.Dry Red Chilli- 2
6.Mustard seeds- ½ teaspoon
7.Black gram- 1 teaspoon
8.Coconut oil as required
9.Salt to taste
Method: 
Cook tender jackfruit with enough water along with turmeric powder and salt. Grind grated coconut, turmeric powder, shallot and red Chilli powder coarsely and place this in the middle of cooked tender jackfruit and cook on low flame. Heat oil in a Kadai and crackle mustard. Add dry red Chilli and black gram and sauté. Add the seasoning to the cooked tender jackfruit and stir and mix well. Heat on low flame and serve hot.