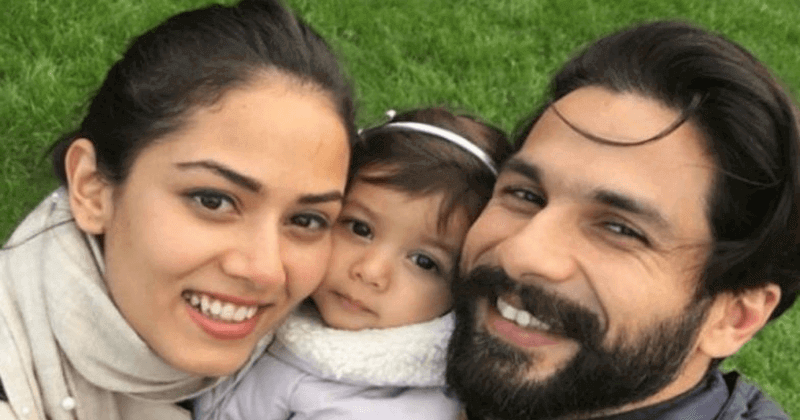 After the Bollywood celebrities, it is the pictures of the actors that are the most viral. But is there a new competitor to the field?
Padmaavat actor Shahid Kapoor has a happy announcement to make to his fans.
It appears that Indians will have one more star kid to adore now. Shahid Kapoor posted a photo on Instagram of his daughter Misha lying happily beside a drawing of balloons with "Big sister" written above them. The photo was also posted by Mira Rajput.
Yes, Shahid and Mira are expecting their second child. Perhaps Taimur Ali Khan and Misha Kapoor herself will get a reprieve now that a new child will capture headlines instead.
READ ALSO: Shahid Kapoor was sent out of the house for this reason: Mira Rajput
Mira, a celebrity in her own right, had previously indicated that she is open to having more than one baby.
Back in March last year, Mira Rajput created a controversy by apparently targeting working mothers. She said, "I had a tough pregnancy. I mean I went through those five months of a difficult time to bring my daughter into this world. So, now I want to spend every moment that I can with her and I think that I am."
She continued, "Nothing will stop me after that but I love being at home, I love being a mother to my child, I wouldn't have it any other way. I wouldn't want to spend one hour a day with my child and rush off to work. Why did I have her? She is not a puppy, you know. I want to be there for her as a mother, seeing her grow up has, cannot be quantified."
Mira had also in the same year said that she will have a second baby. When asked whether she would like to work, she said, "Yes, I would love to work, especially in a field that is creatively stimulating, but also allows me time with family. Perhaps something with food or lifestyle." She went on to add that she does not have a deadline as she was "going to have another baby, and then decide."