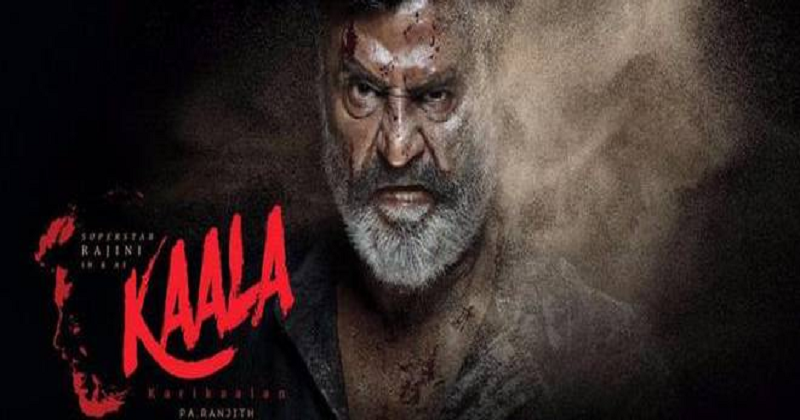 Dhanush, who has turned producer once again with Kaala, took to Twitter to announce the new release date. He wrote, "Happy to announce that Superstar's #kaala will release on June 7th in all languages worldwide. #makewayfortheking #thalaivar"
Kaala was originally supposed to have been out on April 27, but plans changed after the Tamil industry went on a strike on March 1. The movie is being distributed by Lyca Productions and marks Ranjith's second collaboration with Rajinikanth after Kabali in 2016.
The upcoming gangster drama will also mark the first collaboration of Dhanush with his superstar father-in-law.
Pa Ranjith's film, starring the Tamil screen icon, Nana Patekar, Eswari Rao, Samuthirakani, Anjali Patil and Huma Qureshi, is about a Robin Hood-esque Mumbai slumlord.
The teaser of Kaala, released on March 1, was replete with swag, punch dialogues, action, unbridled energy and slow-motion sequences. In short, pretty much everything we have come to expect from a Rajinikanth starrer.
Meanwhile, the Madras High Court has dismissed a petition which levelled plagiarism charges against the Rajinikanth-starrer. Justice C V Karthikeyan in his order rejected the contention of petitioner K S Rajashekaran, a film producer, that the story of the under-production Rajinikanth flick was developed by him.
The petitioner had claimed that the producers of Kaala had also plagiarised the title, saying he had registered the plot and the title of the South Indian Film Chamber of Commerce.
He had prayed for a permanent injunction restraining the producers of Kaala from going ahead with the shoot for the film.
The judge in his order said the petitioner's claim for exclusive right over the film title cannot be conceded by the court primarily because its registration had been cancelled. There was no existing registration to claim any right to the title, he said.
Also, names of movies had been repeated and used as a convention in Tamil film industry, he said listing some films, including Billa, a Rajinikanth-starrer in 1980, that was reproduced in 2007 under the same name with another popular star Ajith doing the lead role.
Also Read : Finally, Rajinikanth's 'KAALA' gets release date