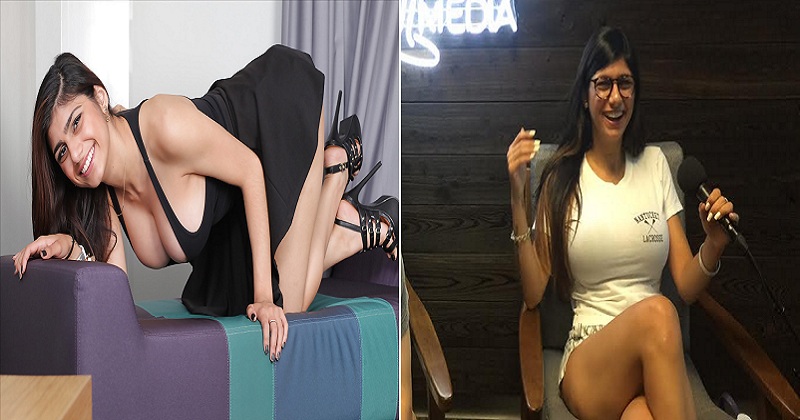 Mia Khalifa reveals the real reason she quit the adult film industry
Mia Khalifa, most famous and popular adult film actress. She is cute, adorable, and is also very beautiful.
Mia Khalifa gave a frank interview on BBC Radio 5 Live saying the threats of beheading from ISIS and religious extremists in her home country of Lebanon aren't the only thing she has to worry about.
She detailed the devastating fallout of her short-lived career in pron, and outlined her every day experience with the subsequent harassment, which ranges from 'rude to terrifying'.
Also Read : Reality behind of how hot scenes are captured on camera in Bollywood – See Pics
Many explicit visuals from her videos got people protesting. But there was one particular video, featuring the adult star performing her act wearing a hijab that caused an uproar. Speaking to Washington Post in 2015, Mia said, "There are Hollywood movies that depict Muslims in a much worse manner than any scene Bang Bros could produce."
Mia appeared to express regret over her former career choice, describing her time in the industry – a mere three months at the age of 21 – as a 'huge mistake'. Khalifa now works as a sports show host.