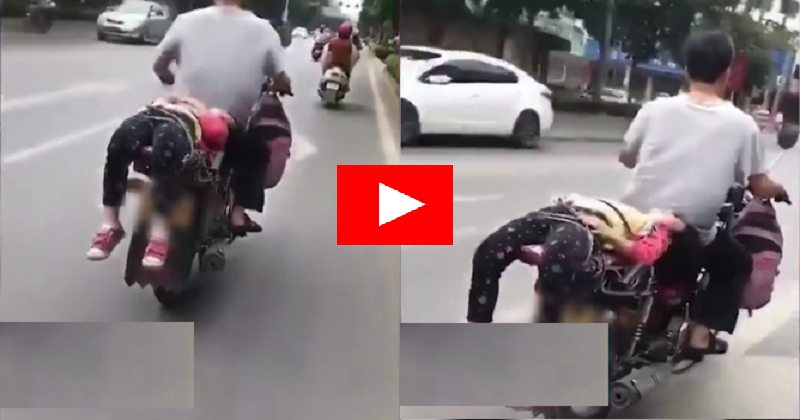 Daughter refuses to go to school, Father tied her onto bike : Watch Shocking Video
In a shocking incident, a father tied her daughter onto bike after she refused to go to school.
A video circulating on Chinese social media shows a girl tied onto the back of a motorcycle.
According to reports , a father did this to ensure that his daughter, refusesto go to school, made it to class.
Also Read : Dog drives Three-Wheeler ,crashes into mobile shop -Watch Video
The girl was seen crying on the back of the bike, her body tied down and her legs dangling near the back wheel.
The video, recorded in Yunfu, China's Guangdong province, has left netizens shocked.