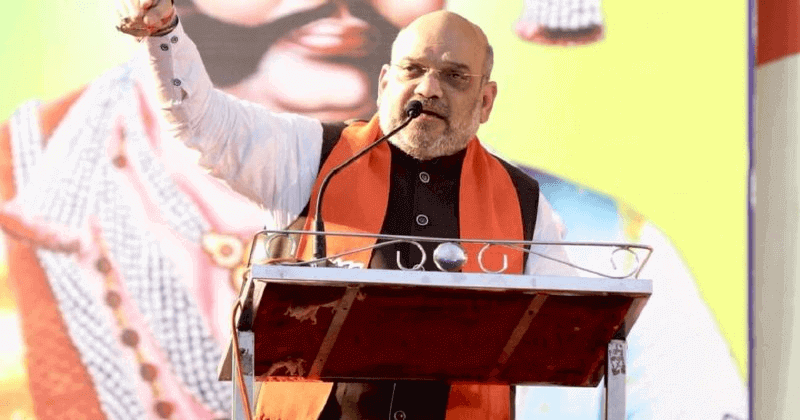 Ahead of the Karnataka Elections, BJP President Amit Shah is in the state on a tour, giving out speeches and conducting rallies.
Amit Shah had accused the Siddaramaiah-led government of pocketing funds that were sent for the state's development by the Center.
"Under the 13th Finance Commission, Karnataka got Rs. 88,583 crore, which was increased to Rs. 2, 19,506 crores under the Prime Minister Narendra Modi-led government. All the money sent by the Modi government has been pocketed by the Siddaramaiah government," Shah said while addressing a public rally at Koppal on Friday.
Shah claimed that Karnataka under the Siddaramaiah government had become one with widespread farmer suicides, atrocities against women and unemployment.
"The people of Karnataka do not have the supply of electricity or enough jobs to sustain a livelihood, but their chief minister wears a watch worth Rs. 40 lakh. This indicates how much corruption the government is involved in," he said.
Amit Shah claimed that the Chief Minister Siddaramaiah was 'running away' and looking for a safer seat to contest in the upcoming assembly polls.
"The Congress is dependent on Siddaramaiah in this election. However, he himself is running away from the Chamundeshwari to the Badami assembly constituency to escape to a safer seat. The only achievements of the Siddaramaiah government in the state have been a rapid increase in corruption, rapes and farmer suicides. After all this, Rahul Gandhi still thinks Siddaramaiah will win the election for him. How can anyone who has run away from his own seat win elections for his party" he said.
On the second day of his two-day visit to poll-bound Karnataka, the BJP Chief is expected to address public rallies in three different regions. He is also expected to visit the Basawesawara Aikya Sthala in Kudala Sangama, and Siddhesvara Temple in Haveri district.
Karnataka will go to polls on May 12 to elect representatives to the 225-member state assembly.
The results will be out on May 15.