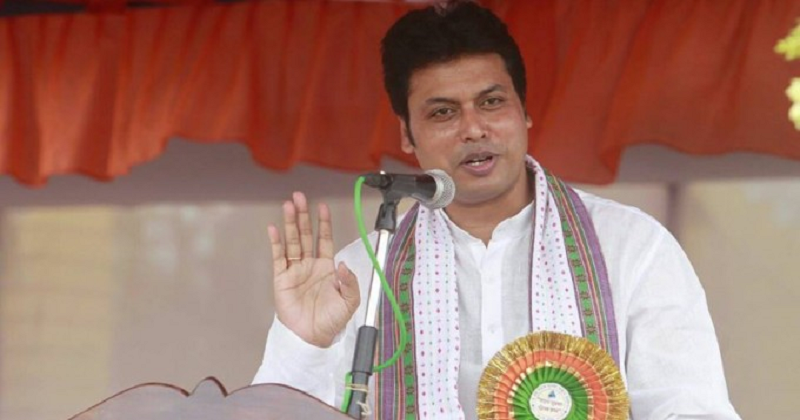 According to Biplap Deb's solution to unemployment, is to stop chasing government jobs, and instead rear cows or set up paan shops. "Every household should have a cow. Milk is being sold at Rs 50 per liter in Tripura. If a graduate, who keeps job hunting for 10 years, rears a cow, he would earn Rs 10 lakh," Deb said at a seminar organized by the Tripura Veterinary Council on Saturday.
"Instead of running after political parties to get government jobs and wasting the vital time of their life, the same youth could have had a bank balance of Rs 5 lakh had they set up a paan shop," Deb had said. 
The only hurdle, according to Deb, is "effort". "Any unemployed youth with only Rs 75,000 borrowed from a bank and a little effort can easily earn at least Rs 25,000 a month. The problem in Tripura is the culture that has gripped the state in the last 25 years. The idea that graduates cannot opt for farming, or start a poultry farm or have a piggery is a narrow-minded concept," he had explained.
Read More: Chief Minister Nitish Kumar writes PM Modi for giving Bharat Ratna to this leader
When asked, Deb sought to clarify his position on Sunday. "Under the Communist government, youths were made to walk with party flags in exchange for government jobs. But the reality is different. How many job opportunities can we create in the government sector with thousands graduating every year? What I was reminding everyone is that entrepreneurship is the only alternative."
In a late night development, Deb has been summoned by PM Modi to New Delhi on May 2, even though it was not immediately known whether it had any connection with the CM's controversial remarks.