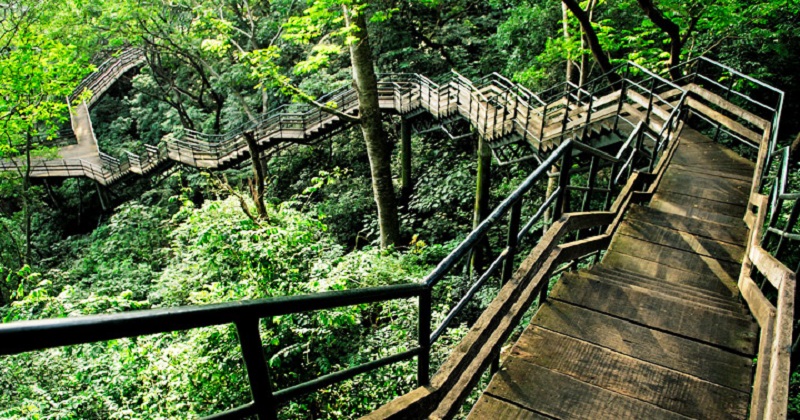 Thenmala Situated in the Kollam district of Kerala, Thenmala literally translates to 'honey hill'. A quiet place away from the chaos of the city, Thenmala is a fetching fusion of traditional jungle living and contemporary design. It offers a never-ending list of attractions, along with sweeping views of the Western Ghats in all their splendour.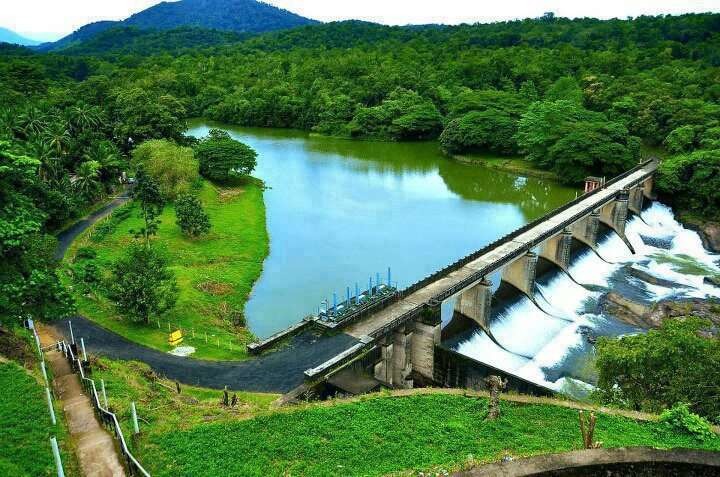 Spread over acres of evergreen forests, Thenmala has been divided into three major zones, each with a particular theme – Culture Zone, Leisure Zone, and Adventure Zone.
Thenmala's numerous nature trails are a joy for every nature enthusiast, adventure seeker, and conservationist. The trails wind their way through a verdant jungle, passing over several sprightly mountain streams. They also have several resting spots that are just perfect for a delightful picnic.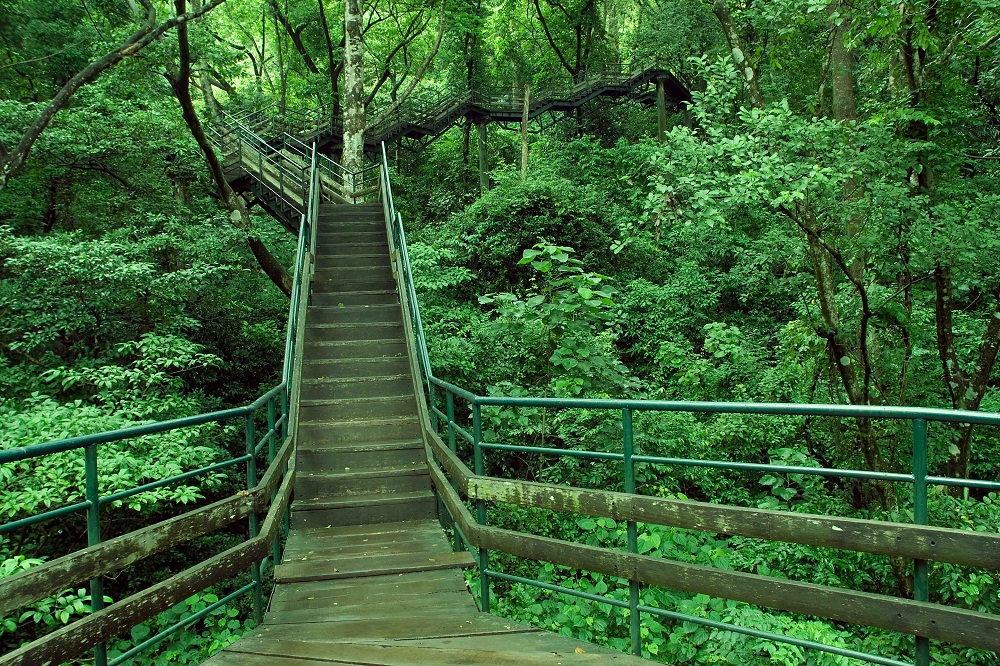 Also Read: Explore the thrilling heights of Ponmudi Hills in Kerala
A boardwalk in the Leisure Zone leads to the breathtakingly beautiful Thenmala Parappar dam, which is the second largest irrigation project (and the longest artificial reservoir) in Kerala. Boating on the pristine waters of this reservoir, bordered on both sides by the Shendurney Wildlife Sanctuary, is a focal point of eco-tourism at Thenmala.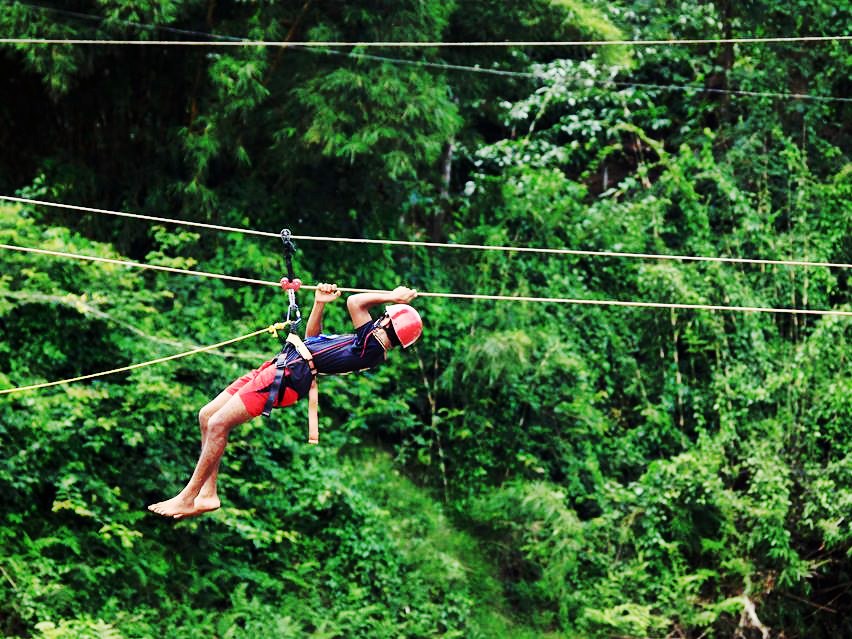 For those who love an adrenalin rush, Thenmala's Adventure Zone is quite a thrilling experience. There are plenty of exciting choices, of varying levels of difficulty, such as spider nets, alley crossings, Burma bridges, trust falls, archery, and flying fox. There is also a museum that displays all types of rope knots used by sportsmen, sailors and rescue professionals.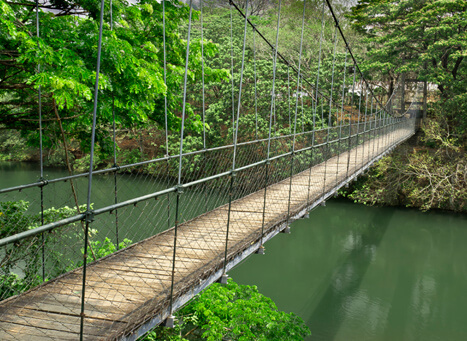 One of the highest waterfalls in Kerala, Palaruvi literally means 'a stream of milk'. Wrapped in the lush embrace of a tropical rainforest, the waterfall gushes from a 300 feet high rocky drop to a pristine plunge pool. The waterfall is pretty close to Thenmala and is a popular picnic spot. With lifeguards on standby, this family-friendly waterfall is the perfect place for a relaxing dip.