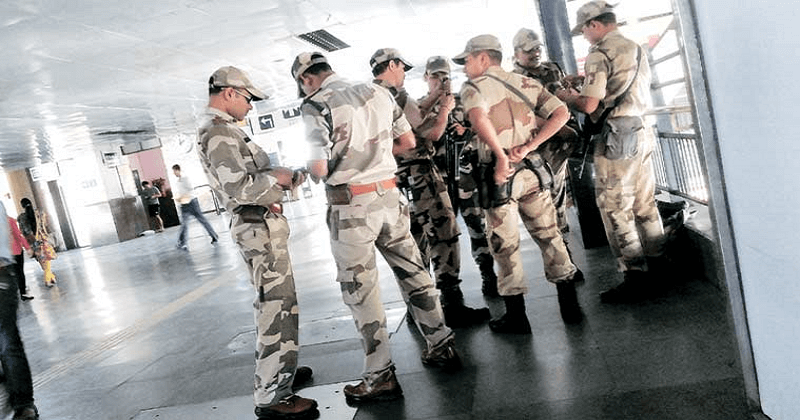 The government have been approved over 6,600 additional personnel to the CISF for its two major activities of guarding the Delhi Metro and protecting high-risk VIPs, officials reported today. They mentioned a fresh sanction of 5,140 posts has been made to increase the capacity of the force for guarding the new phase-III expansion of the Delhi Metro, while another 1,540 posts have been approved to it by the Union Home Ministry to bolster the strength of its VIP security wing called the Special Security Group (SSG).
The total sanctioned personnel are 6,680 personnel, they said. CISF Director General (DG) Rajesh Ranjan confirmed the development and ensuring fool-proof security for the Delhi Metro and its passengers are the most significant task for the paramilitary.
The DG, who took charge on April 11, had yesterday reviewed the security arrangements at the metro and visited some stations. The phase-III expansion project of the Delhi Metro is being executed at a cost of around Rs 40,000 crore and a total of 140 km of the network will be added to the current coverage of 213 km.
About 9,000 CISF men and women are currently deployed to secure the existing stations of the Delhi Metro Rail Corporation (DMRC). The force that guards over 70 VIPs like National Security Advisor Ajit Doval and Union Finance minister Arun Jaitley will deploy the approved personnel to fill existing posts and expand the SSG wing, they said.
The SSG, they said, has about 1,200 personnel in position as of now. The Central Industrial Security Force is the nodal agency to guard the Delhi Metro, but some areas like the entry and exit points and the passage to the stations — the unpaid areas — are not under its cover.
Read More: Speech of Buddha Purnima was "misinterpreted" by Tripura CM Biplab Deb
These areas are jointly secured by the CISF and the metro unit of the Delhi Police. DG Ranjan said the force has prepared a plan to "proactively" secure these grey areas by deploying special patrol teams and quick reaction teams.
"My aim is to usher in more and more welfare projects for the force personnel like creating more accommodation facilities for them and initiating measures for financial literacy among the personnel," he said.