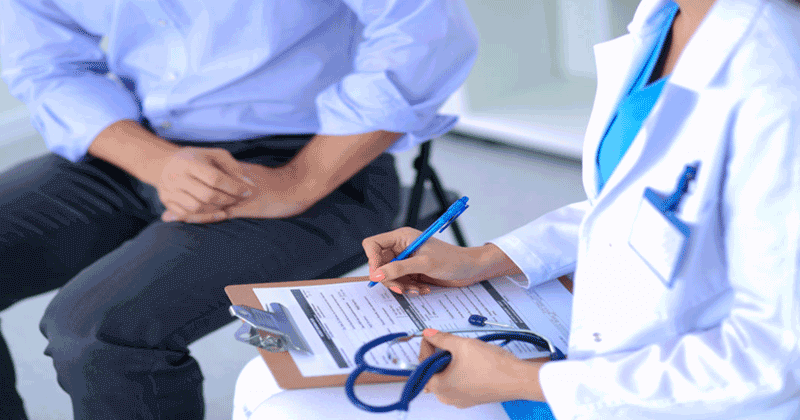 To-be-cops have to undergo a physical and medical examination that will deem them as healthy to join the services.
Be it male or female, the cops have their respective doctors and nurses assigned.
But this police recruitment centre is being faced with controversy.
Days after turmoil over "branding" of SC/ST youths during a police recruitment drive in Dhar district of Madhya Pradesh, a fresh controversy erupted on Wednesday over medical examination of female cops by male doctors in another government hospital in  Bhind district.
According to reports, medical checkups for women candidates were done by male officers and in the same room male candidates paraded semi-naked in front of women in the same room. The Madhya Pradesh government hasn't commented on this fiasco.
READ ALSO: SHOCKING!!! Doctors kills child by turning boy into girl
According to media reports, 217 male and female candidates were admitted for training in police jobs and mandatory medical tests were being carried out.
A total of 18 female and 21 male candidates were examined.
The footage showed young male applicants stripped to their undergarments had lined up for getting their height and chest measured in the same room where woman candidates were also being checked. No women doctors or nurses can be seen in the room where the female applicants were undergoing tests.
Medical examinations of men and women being conducted in the same room in district hospital in Madhya Pradesh's Bhind. No female doctors present. The tests were being done as part of Police Constable recruitment pic.twitter.com/LuSwjgOTWv

— ANI (@ANI) May 2, 2018
 "We have issued warning letters to all the team members of the examination committee. We have also ordered an enquiry and whoever is responsible will be punished, Ajit Mishra, civil surgeon of Bhind told the reporters. On the absence of nurses, Mr Mishra said, "there are four lady doctors in the district hospital; three of whom are on medical leave…we have deputed one lady doctor and one nurse for the medical tests now."
While a police inspector and a sub-inspector were suspended in connection with the incident, the civil surgeon in the district has been served show cause notice.
The fiasco comes barely a week after caste-branding on chests of male police constable aspirants belonging to SC, ST and OBC during their fitness and medical tests in the district hospital in Dhar in the state.