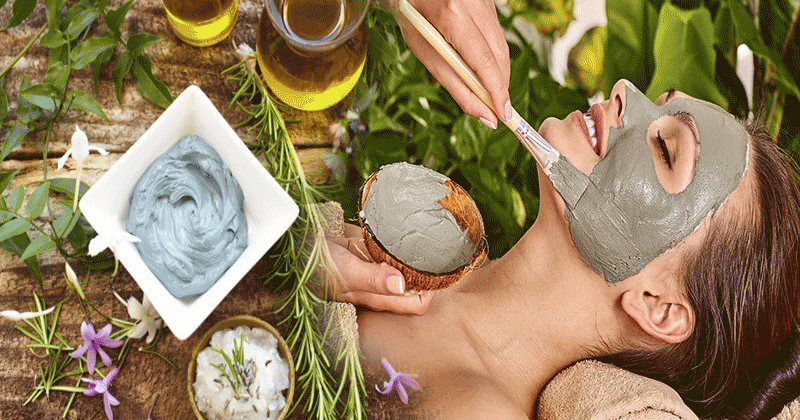 During summer we all face a sticky face and a dull skin. And if you are in India- sticky face, sticky skin, the sticky scalp is the unholy summer trinity.
While the summer reaches new heights your skin takes a new low.
So how to get your skin glowing this summer? Simple, take care of your internal health and external beauty.
And how to do this? Eating right (fresh fruits, salads, sprouts, yogurt, leafy vegetables etc), drinking lots of water, avoiding sun exposure.
Now, about that extra glow to your skin, just rummage in your kitchen to make these beauty masks.
WATERMELON SOOTHERS
You need: 1 glass of watermelon juice
1 glass rose water
10 mint leaves (crushed)
Mix well together and freeze in an ice tray. Whenever you are coming in from the sun, rub this on your skin. It will soothe, refresh and tone the skin. Wash face with cold water after some time.
PAPAYA PEP
You need: 2 tsp fuller's earth
2 tsp sandalwood powder
2 tsp mashed papaya
cold milk (enough to make a smooth paste)
Clean the skin and apply this mask on your face. Keep it till it dries. Wash off with cold water. This mask has cleansing enzymes that make your skin squeaky clean and help get rid of tan.
READ ALSO: Beauty Hacks: skin care tips for men this summer
TRESS DESTRESS
You need: 1 grated cucumber
1 mashed banana
1 mashed avocado
2 eggs
milk to mix
Mix all the ingredients and apply to hair from roots to ends. Leave on for 30 minutes and shampoo with a mild herbal wash to reveal lustrous, soft, healthy hair.
MINT MAGIC
You need: 1 tbsp sesame seeds
few dried mint leaves
honey
Crush seeds coarsely and powder mint leaves. Mix them with a little honey and apply on the skin. Leave on for 5 minutes. Rub gently and wash off with water. Sesame seeds have sun-protective properties and soothe sun-damaged skin.
OATS to you
You need: 1 tbsp oats
1 egg white
Works best for oily skin with blackheads. Take the oats and give one turn in the mixer. Mix it with egg white. Apply on the face and leave for 20 minutes. Moisten with water. Rub gently and wash off.
PACK IN FRUITS
You need: 1 tbsp each of grated apples 
ripe papaya pulp
mashed banana
yogurt or lemon juice (can be added)
Make a thick paste. Apply it on the face and leave for half an hour. You can store the remaining paste for a few days. Wash off with plain water. It gives a good glow, removes tan and softens the skin.
Remember, night time cleansing is most important to remove pollutants. The repair and restoration work of the body goes on while we sleep.