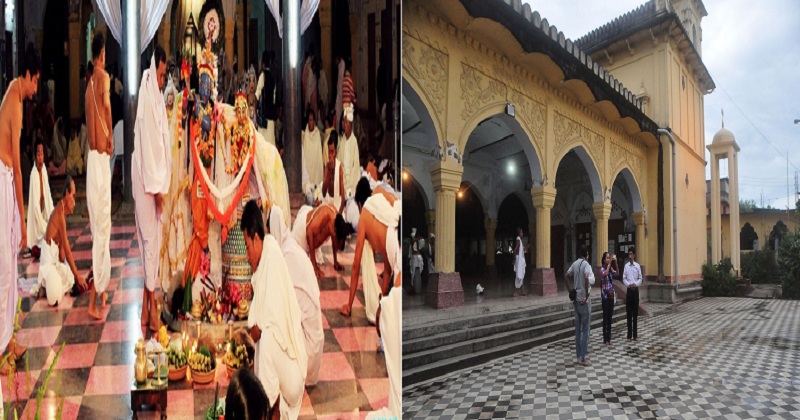 Sri Govindajee Temple, Manipur – One of the largest Hindu Vaishnavite temple
Dedicated to Lord Krishna and his consort, Radha, 'Sri Govindajee Temple' is the largest Hindu Vaishnavite temple located in Imphal, the capital city of the state of Manipur in North Eastern part of India. Constructed in 1846 by the then Manipur ruler, the temple also boasts of being one of the oldest in the city.
The palatial architecture of the temple adorned with two prominent golden domes, houses a paved portico and main sanctum sanctorum, complete with an ambulatory passage. The presiding deity inside the sanctum is of Lord Govindajee, another name of Lord Krishna; along with the idol of Govindajee, is the idol of his consort, Devi Radha. Idols of Lord Jagannath, Balabhadra and Goddess Subhadra can also be seen in other parts of the temple.
While many devotees and tourists throng to the temple to pray and get the darshans of the almighty, the tranquil surroundings of the place dotted with lush trees, picturesque gardens and a serene lake, makes them sit amidst nature for hours, enjoying the cool fresh breeze of air and soaking their souls in the deep aura of tranquillity and spirituality. If you are planning to visit this sacred site, if possible, plan a visit around the occasions of Holi and Krishna Janmashtmi when the temple is beaming with big celebrations and festivities; Ras Leela and Manipuri folk dance performances at the temple during these festivals are the greatest attractions and truly a sight to behold.