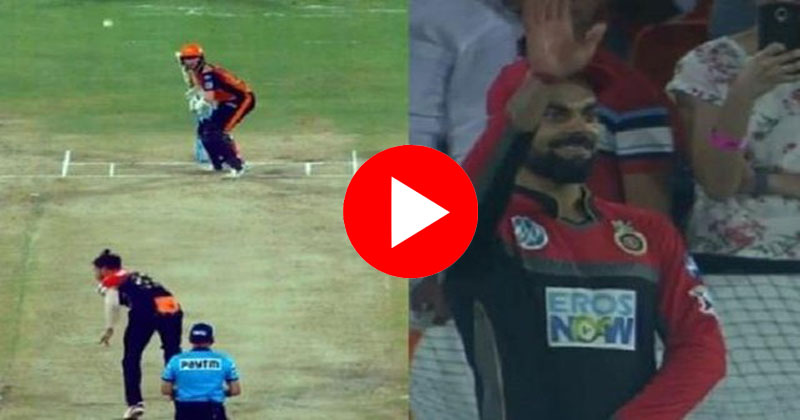 Umesh Yadav bowls the most comical delivery in the history of Indian Premier League during Royal Challengers Bangalore's (RCB) match against table-toppers Sunrisers Hyderabad (SRH). 
It happened in the 16th over when Kane Williamson was on strike having scored 55 off 37 balls and Umesh Yadav had the ball. Williamson had Shakib at the other end who was on 25 runs off 26 and SRH were decently placed with wickets in the bank.
Umesh ran into Williamson, but just at the point of delivery, the ball slipped out of his hands and went way up in the air. Williamson, who initially was contemplating hitting a shot, backed out on realising that the ball was never going to reach him. At the end of it all, it was good to see smiles all around as the umpire called it a dead-ball.
Also Read: Onscreen Dhoni Getting Married To This Beautiful Bollywood Actress
Here is the funny video:
— Faizal Khan (@faizalkhanm9) May 7, 2018
Earlier in the day, RCB won the toss and predictably opted to bowl first. SRH scored 146 and the pick of their batsmen was skipper Kane Williamson with 56 runs under his belt, who departed a run after the incident. Shakib too contributed with 36 runs. It will now be interesting to see if SRH can stifle RCB and defend their low score — something they have gained mastery at this season. It is make-or-break for Virat Kohli's boys.