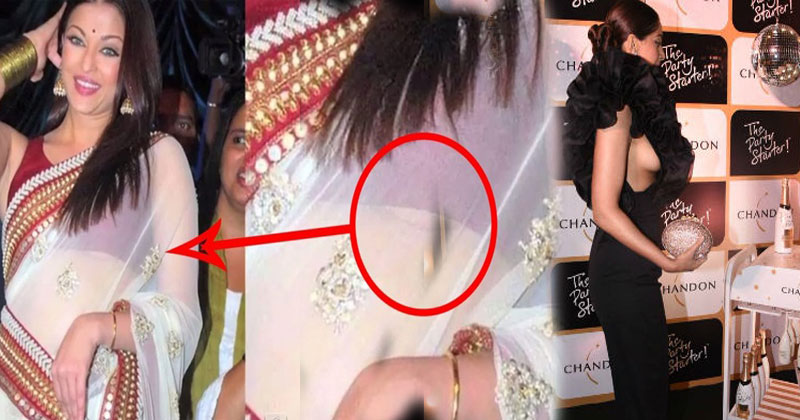 A wardrobe malfunction is accidental exposure of a person's intimate parts due to a temporary failure of clothing. Most commonly Bollywood celebrities are the victims.
Everyone has experienced the occasional wardrobe malfunction, but when you're a celeb, your most embarrassing moments are often captured for all the world to see. That is why many celebrities like Aishwarya Rai are afraid of it.
Here are the list of stars and their oops moments:
Katrina Kaif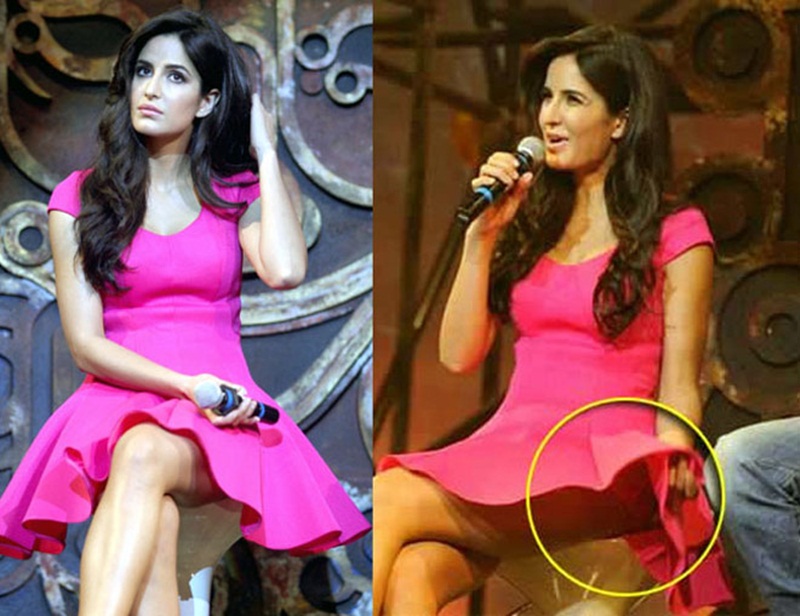 Third party image reference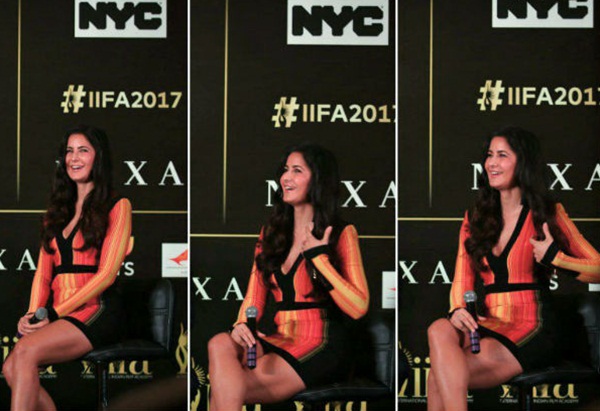 Third party image reference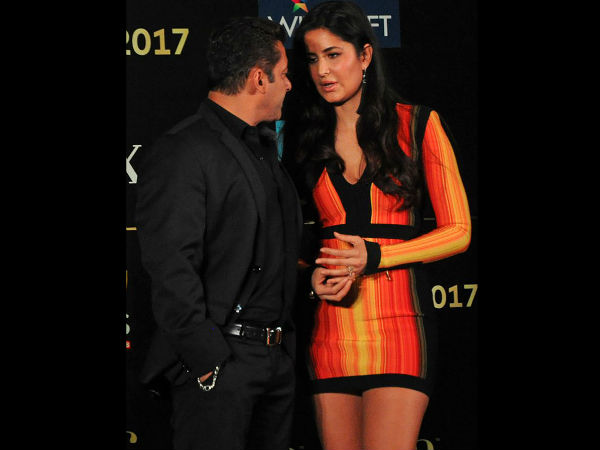 Third party image reference
Katrina has suffered more than once. It so happened that Katrina was wearing a short dress at an event, and while walking up on stage, she somehow flashed her inners. Photographers, who constantly keep clicking, managed to get a snap of her 'wardrobe malfunction'. Katrina too realised the same as soon as she was up on the dais. Also, at a recent IIFA event, Salman apparently urged Katrina to cover her cleavage and sit properly during a press conference.
Parineeti Chopra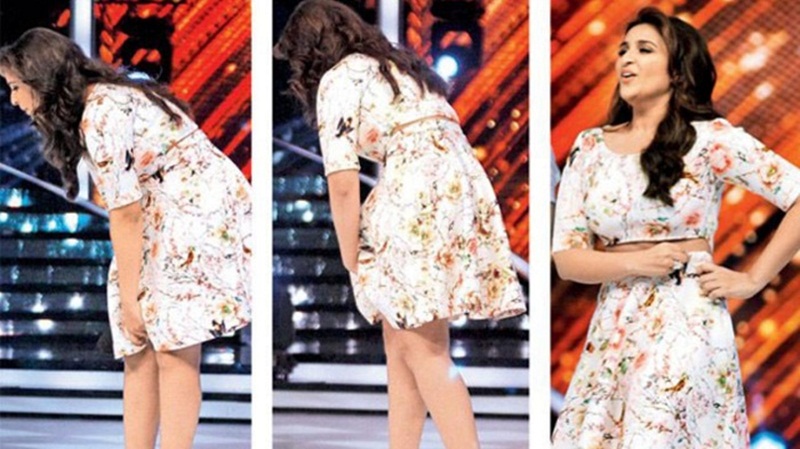 Third party image reference
Parineeti was once seen clad in a dress, which consisted of a white skirt, which unfortunately slipped quite a few times on the dais, causing discomfort to the actress. Although the actress looked gorgeous in the attire, she had to adjust the skirt way too often, inviting embarrassment.
Alia Bhatt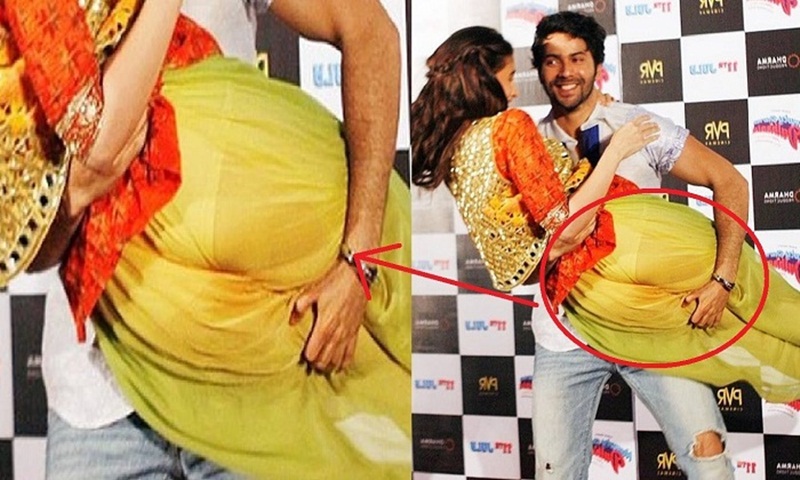 Third party image reference
While promoting 'Humpty Sharma Ki Dulhaniya' with co-star Varun Dhawan, Varun clutched Bhatt a little too tight exposing the actress' inner garments to the dozens of cameras that were waiting to capture the lead actors. The actress perhaps forgot to cross her legs at a promotional event and showed the shutterbugs a little more than what was intended. However, the actress quickly recognised the mistake and pulled her dress a bit to cover up.
Sonam Kapoor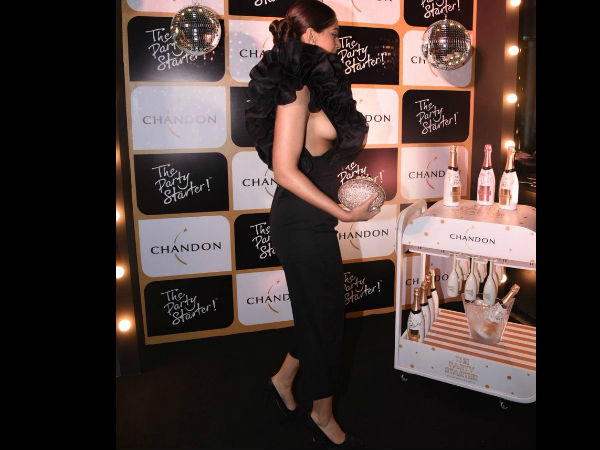 Third party image reference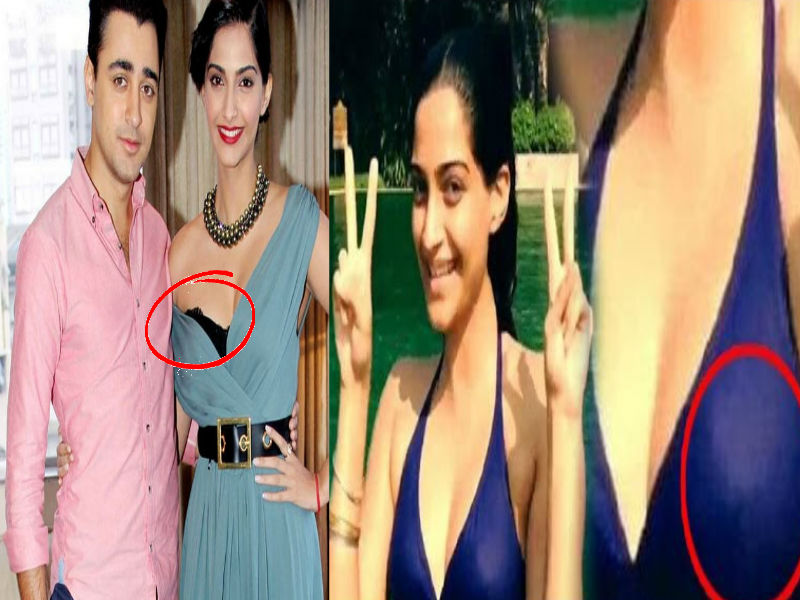 Third party image reference
Sonam was spotted at the Chandon's Party Starter anthem launch and the actress was seen donning a bold outfit! Sonam looked drop dead gorgeous in her black jumpsuit but her pictures went viral on the social media platforms for all the wrong reasons.
Kareena Kapoor Khan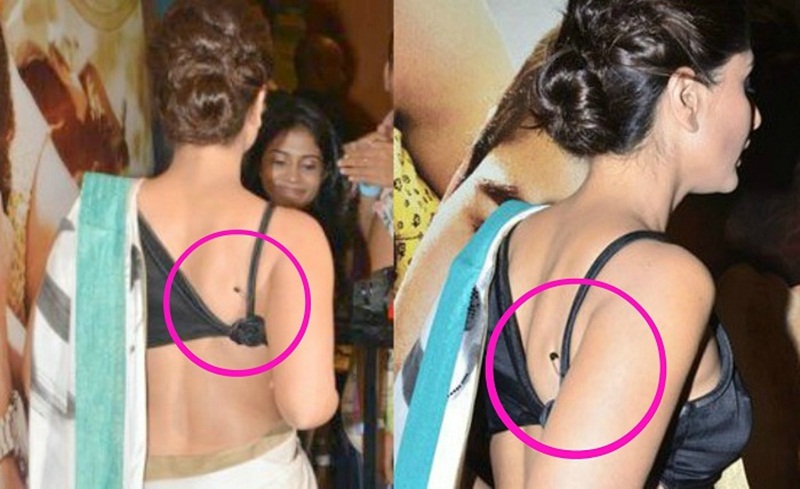 Third party image reference
The reigning queen of Bollywood, who has been ruling the Indian film industry through her stellar performances for many years, had also faced the same problem during events. At a public gathering, her blouse had ditched the actress and Kapoor had to resort to a temporary fix by keeping the piece of cloth intact with a safety pin
Aishwarya Rai Bachchan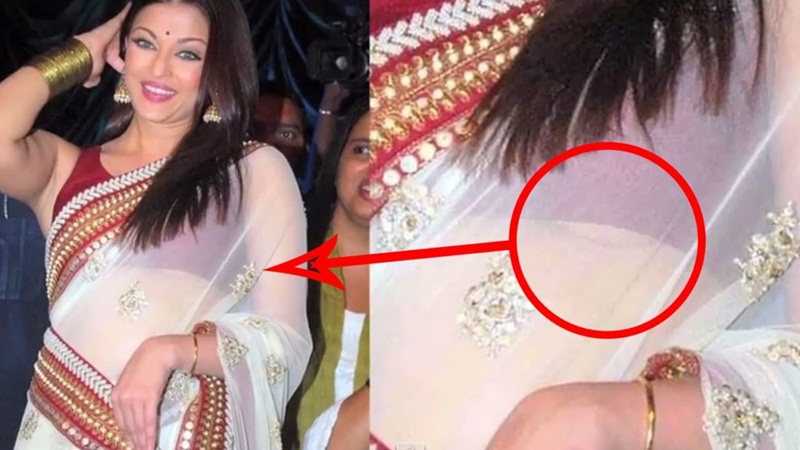 Third party image reference
Aishwarya Rai Bachchan was a victim of a major wardrobe malfunction during the music launch of 'Raavan'. She has faced embarrassment during some other events too.
Kangana Ranaut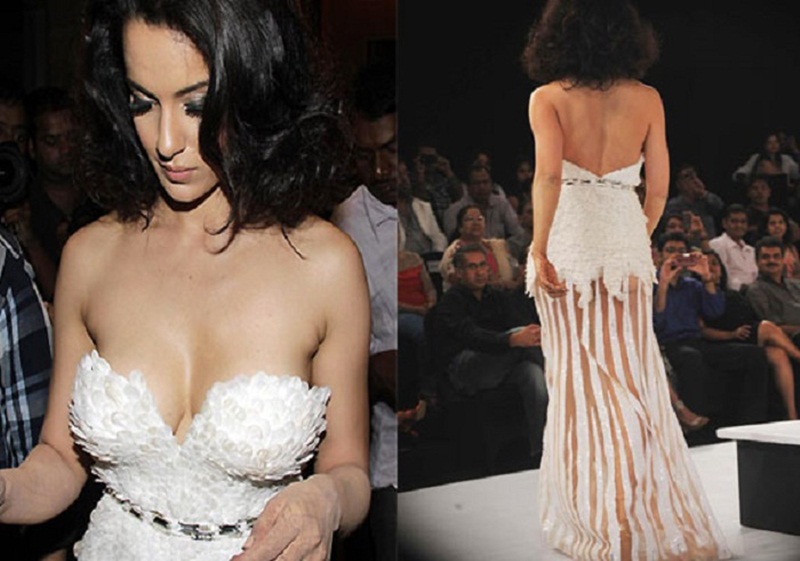 Third party image reference
Kangana Ranaut was once seen in a skimpy dress made up of feathers on the ramp of a glamorous event. Although the dress was perfect in the front, it was a tad too short at the wrong side and revealed Kangana's bootylicious side. Also, at the first look launch of Krrish 3, Kangana Ranaut slipped into a nude coloured short dress and accessorised it with a leather belt. A pair of kitten heels completed her look. The actress dared to go without support (although the dress was padded) and gave the paparazzi an eyeful.
Jacqueline Fernandez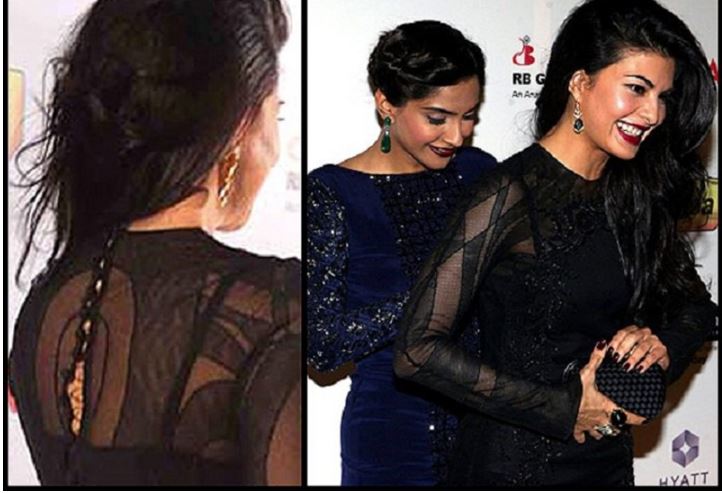 Third party image reference
She has now become one of the leading Bollywood female celebs because of her biggest grosser film Kick with Salman Khan in 2014. At a Colors Stardust Awards function, Jacqueline's upper portion cleavage was clearly visible, which was captured on camera.
Nargis Fakhri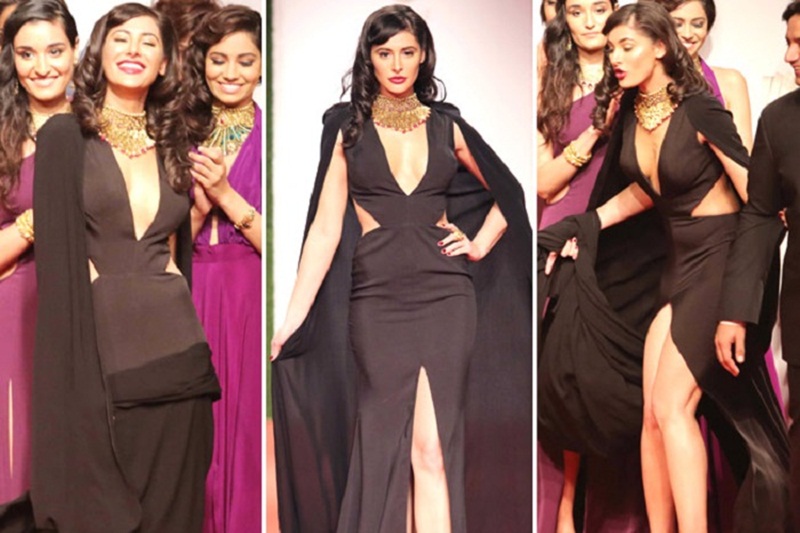 Third party image reference
During the 'India Bridal Fashion Week' event held in New Delhi in 2014, the actress was spotted in a sexy black gown with a slit which showed off her long toned legs. The actress was left in an embarrassing situation after the slit opened a bit too much.
Sushmita Sen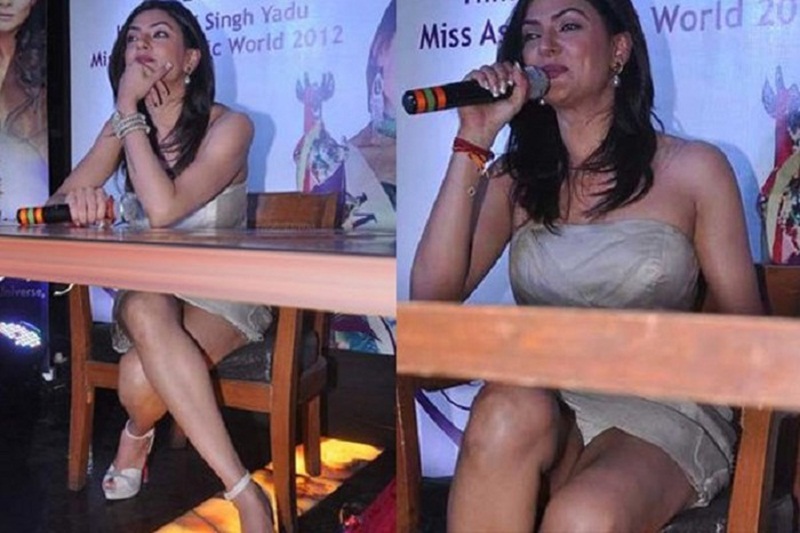 Third party image reference
The former Miss Universe leaves everyone floored with her presence, be it on the silver screen or public events. At events, the actress proved that women clad in short dresses might invite discomfiture if an ideal posture is not maintained. Sen exposed her undergarments to photographers who covered the event.
Also Read: These are the craziest wardrobe malfunctions in the Met Gala Red carpet