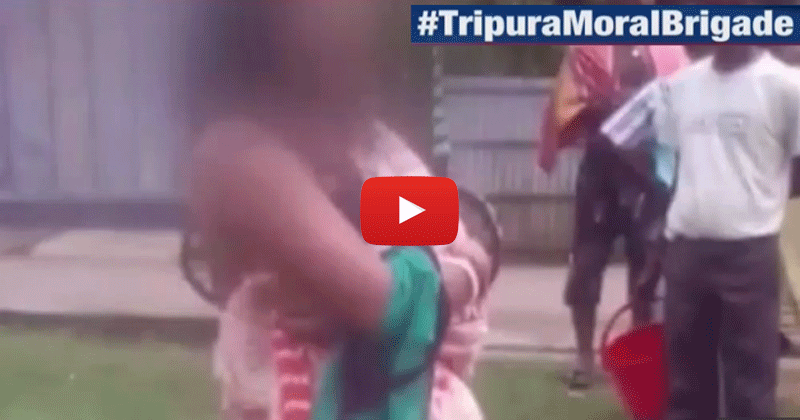 In a shocking case of moral policing and mob justice, a woman was disrobed and thrashed in full public in Agartala, Tripura. The woman was allegedly in an extra-marital relationship.
The video shows that the crowd is beating women so brutally. It also seems that some women are present there, rather than protecting this woman, they are also beating this helpless woman.
See Video: 
Also Read: Shocking! Mob thrashed woman for feeding stray dogs: See Video
On the basis of the video, an FIR has been registered against 16 people. However, no news of the arrest of any accused has been reported till now.
As far as the new Chief Minister of the state, Bipelab Biplab Kumar Deb is not reacting yet about this incident. In the wake of the incident, the law and order of the state are questioned by people around the state.