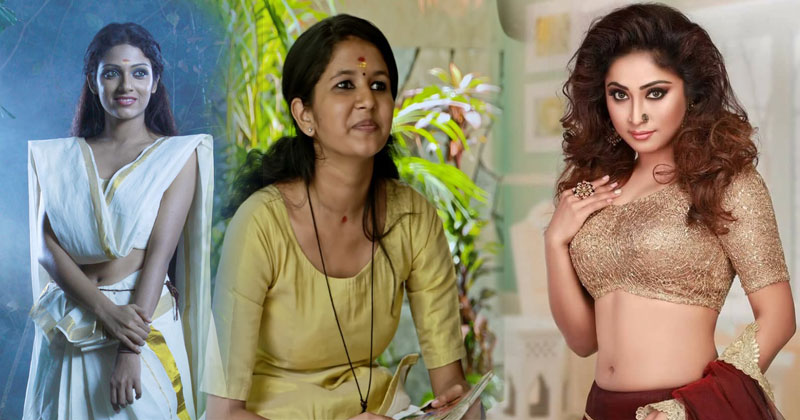 These are the ladies who have made it to the top 10 most desirable women on Television 2017. These dazzling beauties look every bit the women that all households would like to welcome with open arms.
Malavika Wales
The pretty lass from Thrissur was familiar to the audience as a film actress but became a household name after she captivated the audience with her role as Ponnu in the TV serial Ponnambili.
Avanthika Mohan
Avanthika is best known for her portrayal of Dr Nandita in the Malayalam serial Athmasakhi, though she made her entry into showbiz through films like Crocodile Love Story and Neelakasham Pachakadal Chuvanna Bhoomi.
Arya
Arya rose to fame for her onscreen character with the same name in the popular Malayalam comedy show, Badai Bungalow. Though her character is a comic one, the actress has proved her versatility through films and serials.
Dilsha Prasannan
The bindaas girl of Malayalam TV conquered Malayali hearts through her scintillating dance moves on D4 Dance- Reloaded. The dancer-turned-actress, who completed her air hostess training, recently experimented with her adventure side through the show Dare The Fear.
Gayathri Arun
The serial Parasparam shot her to fame and she is known by her character, Deepthi IPS, now. She has a great fan following in both men and women that whenever she attends an event, she literally gets mobbed! The yummy mummy has a long way to go as she has recently stepped into films too
Also Read: Mollywood Actresses Controversial Photoshoots By Jinson Abraham: See Pics
Archana Susheelan
She took the television audience by storm with her villainess character Glory in Ente Manasaputhri. But the actress proved she could pack a punch as well with her daring stints in the adventure show Dare The Fear. She still retains her place in every serial director's wish list
Lakshmi Menon
She stole hearts with her melodious voice as a radio jockey and later switched to the small screen as the anchor of the funny game show, Tamaar Padaar. Known for her strong screen presence and anchoring skills, this Thrissur girl is one of the most sought-after hosts in
television.
Swasika Vijay
Her character in the serial Seetha has won her many a fan and admirer. The actress has been wowing the telly audience for a while now, with her dance recitals and the popular kids show she hosts, Katturumbu
Mridhula Vijai
She was roped in to play the protagonist in the serial Krishnathulasi but has also succeeded in charming the family audience with her current character Rohini in the serial Bharya. She has made her presence felt on TV with fashion endorsements and dance shows this year
Juhi Rustagi
She might have Rajasthani roots but she charmed Malayali telly viewers as Lechu from the sitcom Uppum Mulakum. She is hardly 20 but her cute expressions and feisty the character has won her a strong fan following on social media.
Source: E Times