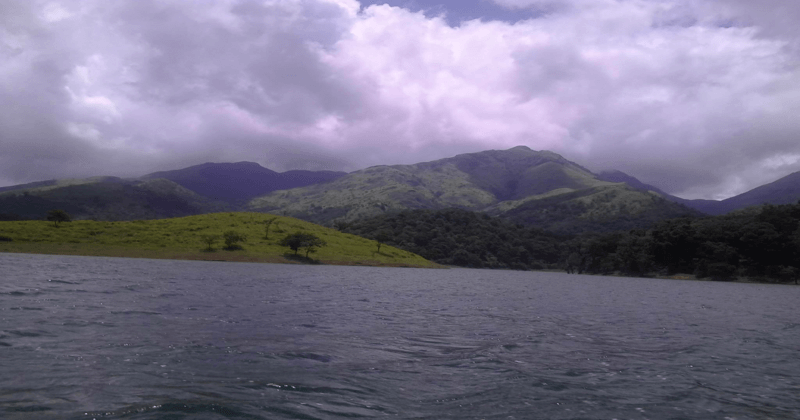 Wayanad is the serenity-the serenity which offers fresh hilly breath, windy ways, misty peaks, forests, lakes and in all an ultimate travel experience. Entering through the Thamarasseri Ghat, paying obeisance at the Chain Tree in which the spirit of Karinthandan is shackled. Karinthandan was an Adivasi Moopan(Tribal leader) who was killed by the British after using him for building Thamarasseri Ghat. The curse of this valiant spirit had caused many accidents in the spot and the roads became gory with blood. The people affected by the wild animals as well as Karinthandan called a Pandit to rein in the spirit. After much strenuous efforts, Karinthand's ghost was shackled to this Ficus tree, now known as Chain Tree. People do prayers and make offerings near this tree and its an unwritten rule followed by each and every traveller. So let's pay our respect to Karinthandan because of whom now we are able to see the beauty of Wayanad. All the places in Wayanad can be covered in at least 3 days that much is the variety in this place. Some beautiful pics and places with a short description are given below:
Thirunelli Temple
Though the exact date of establishment is still unknown, there is documentary proof that Thrunelli was once an important town and pilgrim centre dating back to the time of Bhaskara Ravi Varma 1(962-1019 CE). This ancient temple is dedicated to Lord Mahavishnu and is called "Dakshina Kashi".It lies 900m above the sea level.
Edakkal Caves
Edakkal caves are twin natural caves which lie on Ambukuthy Mala which is 1200m above the sea level. The caves contain Neolithic age pictorial descriptions dating back to 6000BCE indicating the prehistoric settlement in this region. The stone age carvings inside these caves are magnificent and rare.
Muthanga
Wayanad Wild Life Sanctuary popularly called Muthanga has an extent of 344.44 km2 with four ranges namely Sulthan Bathery, Muthanga, Kurichiat and Tholpetty. Blessed with lush green forests and many rare species, this is the second largest wildlife sanctuary in Kerala.
Meenmutty Waterfalls
Extremely dangerous and highly adventurous 300m waterfall is located 29km away from Kalpetta. Those who wish to have a trekking experience to see this beautiful falls can do so, taking a 2km hike through the jungle from the Wayanad-Ootty road.
Banasura Sagar Dam 
Banasura Sagar Dam is the biggest earthen dam in India and second largest in Asia. You can have boating inside the dam feeling the cool Wayanadan waters and watching the mesmerizing beauty of Western Ghats. Banasurasagar Dam is located 21km away from Kalpetta.
These 5 major areas of attractions are just a tip of an iceberg called Wayanad. There are many more serene, lush greenery sprawled canopy filled hills, valleys, meadows, riversides etc in this beautiful destination. For an explorer, Wayanad is a never-ending delicacy.