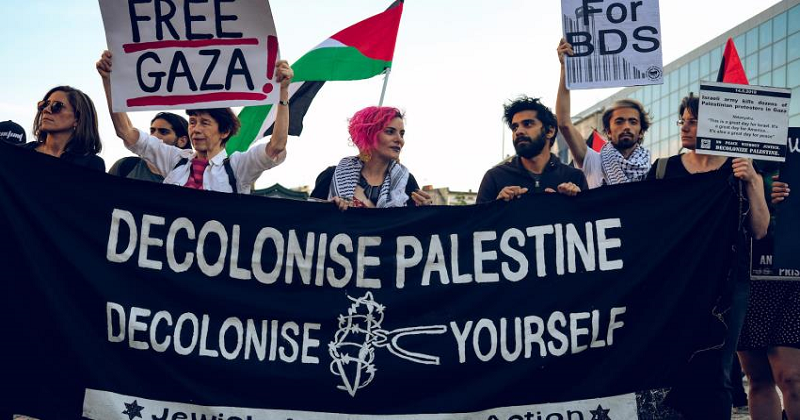 Palestinians were gathered for fresh protests along the Gaza border, a day after Israeli forces killed dozens there as the US embassy opened in Jerusalem on what was the conflict's bloodiest day in years.
Palestinians on Tuesday marked the Nakba, or "catastrophe", commemorating the more than 7, 00,000 Palestinians who fled or were expelled in the 1948 war were surrounding Israel's creation.
It came a day after the United States transferred its Israel embassy from Tel Aviv to the disputed city of Jerusalem in a move that infuriated the Palestinians and was widely condemned. Most of the 60 Gazans killed Monday were shot by Israeli snipers, Gaza's health ministry said.
Among died included a baby who died from tear gas inhalation along with eight children under the age of 16, the ministry said. At least 2,400 others were wounded in the bloodiest day in the Israeli-Palestinian conflict since the 2014 Gaza war.
Some funerals were held on Monday, while others were taking place Tuesday. Hundreds of people took part in the funeral of Yazan Tubasi, 23, killed east of Gaza City.
Small numbers of protesters began returning to the border area on Tuesday, with larger crowds anticipated later. In the West Bank, Palestinian president Mahmud Abbas declared a general strike on Tuesday after accusing Israel of "massacres".
Read More: Syrian government troops have full control of the last rebel enclave in the largest province
On Monday, tens of thousands had gathered near the border in protest while smaller numbers of stone-throwing Palestinians approached the fence and sought to break through, with Israeli snipers positioned on the other side.
The death toll led to strong condemnation from rights groups and concern from a range of countries. But the United States, which blamed Hamas, blocked the adoption of a UN Security Council statement that would have called for an independent probe into the violence, diplomats said.
It said its aircraft had targeted 11 Hamas sites and tanks fired at "two terror posts belonging to Hamas", accusing the Palestinian Islamist movement of opening fire towards Israeli forces.