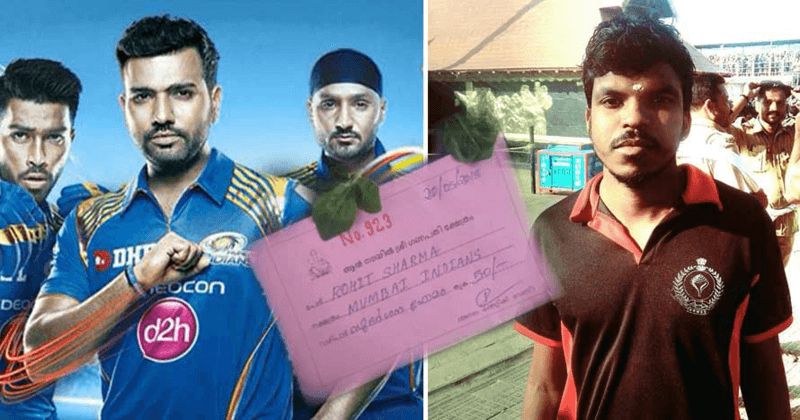 We all go to temples and make offerings to Gods for umpteen reasons. Some conduct "homams" for their own welfare, some for their family's, some for wealth. some for studies and the list just goes on. But here we have, Rathi Krishnan, from the soil of Shree Padmanabha who for the win of his favorite team conducted a 'Sudarshana Homam' at Aal Nada Ganapathy Temple.
See also:These are the luxurious houses of Indian Cricket Players
For an offering, one has to give one's name and the birth star. For this, He gave name 'Rohit Sharma' and birth star 'Mumbai Indians'.But it's not clear how the ceremony was conducted without a valid birth star as the mantras should be pronounced according to that. Anyways the picture of him with the receipt is becoming viral in the net.