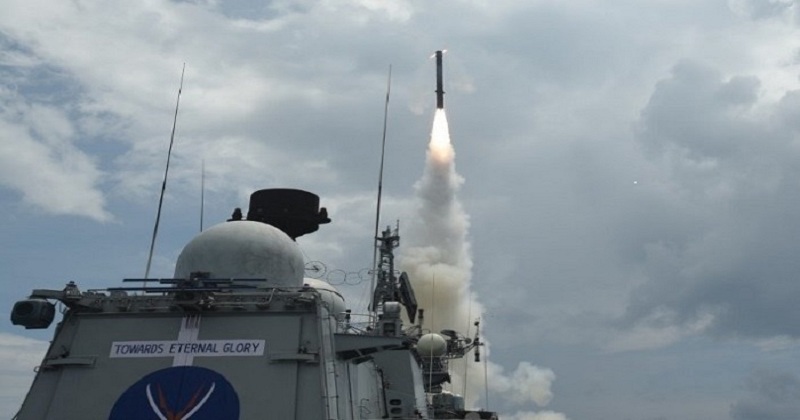 BrahMos missile successfully test-fired under life extension program
India on Monday successfully test-fired BrahMos cruise missile under life extension program along the Odisha coast.
The missile was test-fired from a mobile launcher from the Integrated Test Range (ITR) at Chandipur along the Odisha coast at about 10.40 a.m.
BrahMos is the first Indian missile whose life has been extended from 10 to 15 years.
Also Read : After pleading for help Pak violates ceasefire: BSF retaliates with Bullets- Just In
"Smt @nsitharaman congratulates Team Brahmos & @DRDO_India for successful flight test carried out at 1040 hrs on 21 May 2018 from ITR, Balasore to validate BRAHMOS missile life extension technologies developed for the first time in India," Defence Minister Nirmala Sitharaman tweeted.
She further said that the successful test will result in huge savings of replacement cost of missiles held in the inventory of Indian Armed Forces.
India has already inducted three regiments of BrahMos in its arsenal which are equipped with Block-III version of the missile.