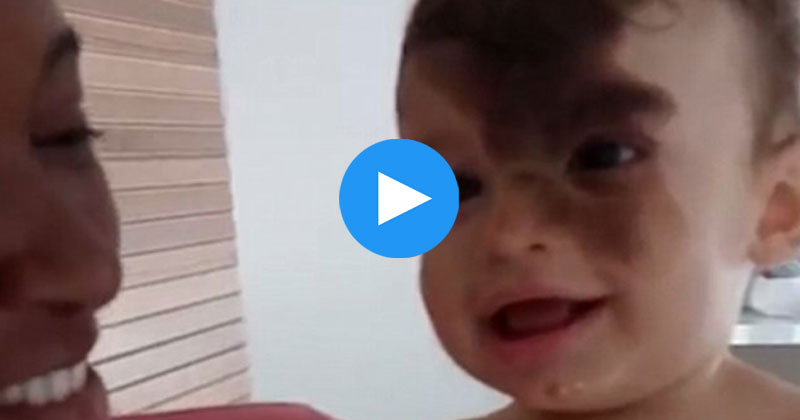 Carolina Giraldelli had her face painted to match her son's birthmark, so she could experience what life is like for him for a day. Her son Enzo, one, was born with a dark birthmark covering his forehead and stretching down one side of his nose.
He's young enough not to notice any stares or comments, but Carolina wanted to feel firsthand what her baby experiences.
She asked a makeup artist, Elaine Ricci, to replicate Enzo's birthmark on her face, then went about her day to better understand what her son faces. 'I confess that for some time it was very difficult to see and feel the eyes of society flickering my son with looks of pity, contempt, scare and sometimes disgust,' explains Carolina. 'But even though it is not easy, my husband and I act normally and we will always show him as he is.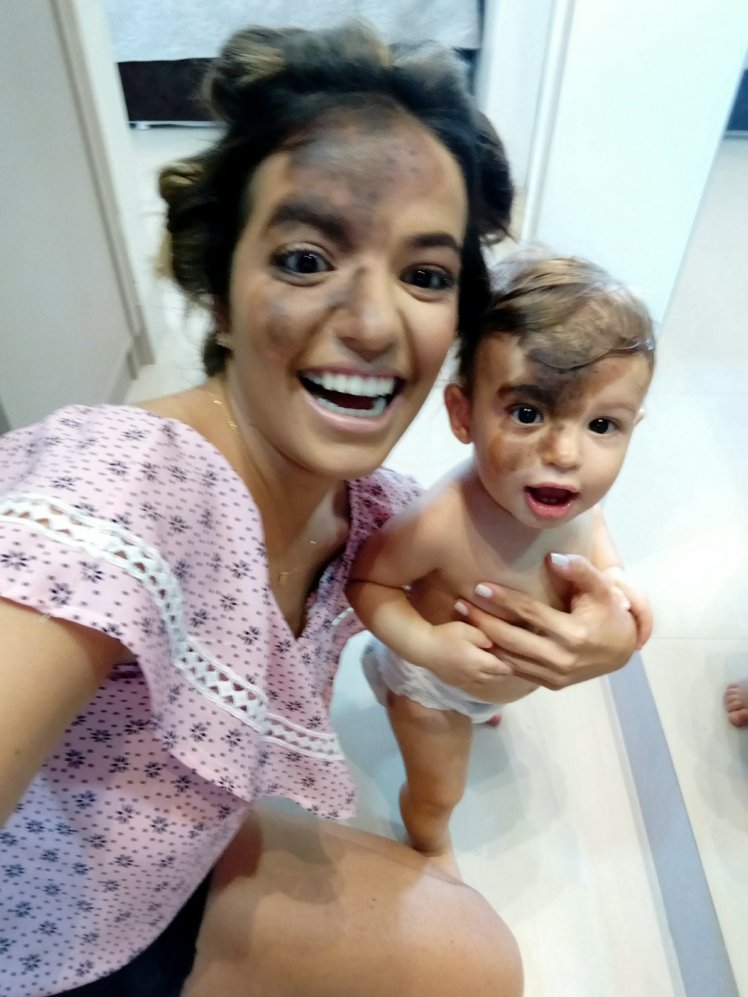 Also Read: Spelling Mistake in Tattoo Prompts a Mom to Change Her Son's Name
See Video:
Courtesy: METRO
'If someone feels revulsion, curiosity or fear, we try to make him understand that he, despite his mark, is a normal boy who is much loved, just like others. 'I have never treated him as different – I see him as a normal baby and I want to show him to everyone. 'I love his birthmark so much; so much so that I wanted, at least for a moment, to have that mark on me too.