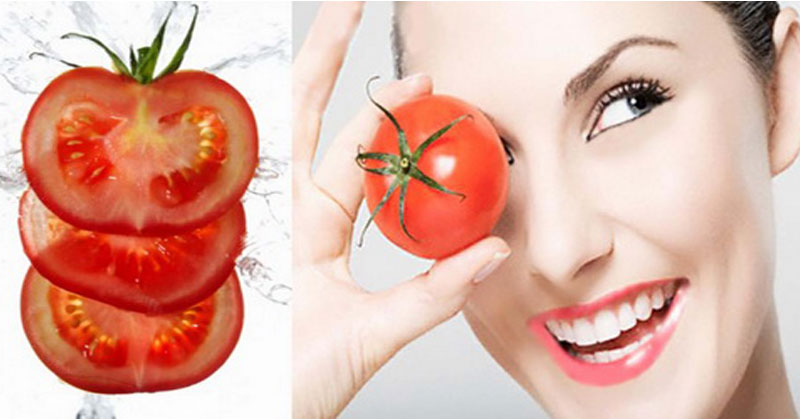 Tomatoes are a staple in every kitchen. Daily consumption of tomatoes gives your health a boost, along with improving the flavour of food.
They can help improve eyesight, boost stomach health, reduce blood pressure, prevent urinary tract infections and protect against cancer, to name a few of the benefits.
Besides improving your health, you can use this common ingredient from your kitchen to enhance your beauty.
Shrinks pores
Open pores are like doorways for pollution and dirt, which end up clogging them and result in skin problems. But you don't need to worry anymore as long as your kitchen is well-stocked with tomatoes. Take 1tbsp of fresh tomato juice and add some fresh lime juice to it. Using a cotton swab, apply this mixture to your face and massage it into the skin with circular motions. Wash it off after about 15 minutes, with cool water. Regular application is guaranteed to give you brighter, cleaner skin. Tomato works as an excellent astringent, to help shrink the pores.
Natural bleaching agent
After the chilly winters, the warmth of the sun can seem like a blessing. But along with the blessed sunshine come UV rays that can age the skin and make it darken. To help with the tan, prepare a face pack using 1 tsp of oatmeal, 1 tbsp yoghurt and 2 tsp of tomato pulp. Mix them together and apply it to the face and neck. Leave it on for 20 minutes. The oatmeal will gently exfoliate the skin, while the yoghurt and tomato will help clear blemishes. The vitamin c in the tomato helps brighten the skin. If the face pack is too much work, cut a tomato in half and scrub it on your face, whenever you feel it darkening due to sun exposure. Do this every day and let the tomato work its magic.
Reduces acne
Pollution means acne and these are the kind of visitors who refuse to leave, once they've made a home on your skin. With the first signs of acne, reach for the tomato, asap. Tomatoes are rich sources of Vitamin A, B, C, and K — all the ingredients in quality products meant to combat acne. Cut a tomato in half and apply the juice on your face. Even better, beat it into pulp and use the raw tomato as a face pack. Leave it on for at least an hour before rinsing it off. Don't forget to moisturise, after. Do this regularly to keep acne away.
Reduces dark circles
Sleeping late night, busy schedule or poor eating habits, dark circles need the slightest excuse to come knocking on your door. Mash a tomato into a thick paste and apply it on to your dark circles. Rinse off after a few minutes. You can also place chilled tomato slices on to your dark circles and massage for 2-3 minutes. Repeat it daily for 2 to 3 weeks.
Shiny hair
Take some tomato and grind it. Rub the pulp onto your scalp and hair gently. Or, you can directly use the tomato juice on to your hair also. Leave it on for 15 to 30 minutes and wash it off. Regular application improves hair texture and repairs the damage caused by sun and dust.
Hair fall
Mash a tomato into a puree and massage it in your hair as it is (you can mix it with an oil, as well) leave it for an hour and see less hair loss. Do this once a week.
Also Read: Amazing Beauty Benefits Of Orange Peels