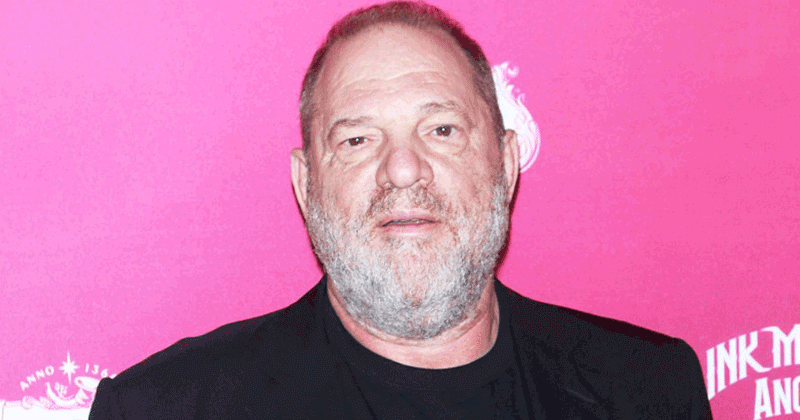 In the USA, #METOO had become a trending topic ever since the sexual harassment and the casting couch were made aware to the public.
Among the many names that popped up, Harvey Weinstein's is the most recurring one. He is after all the reason for the #METOO coming up.
And the man may be ready to face the music.
Disgraced former Hollywood mogul Harvey Weinstein is expected to surrender to authorities in New York on Friday following a months-long investigation into allegations that he sexually assaulted women, US media reported.
The New York Times said Weinstein was expected to surrender on Friday morning, citing unnamed law enforcement officials. Weinstein's defence attorney declined to comment Thursday.
The reports surfaced with the Manhattan District Attorney's office and New York police department have been investigating Weinstein for months.
Weinstein was facing charges in connection to at least one accuser, Lucia Evans, who reported that the fallen power broker forced her to perform oral sex on him in 2004, a leading American newspaper 'The New York Daily' reported.
The reports of Weinstein's surrender come nearly eight months after the three decades of alleged sexual misconduct ranging from harassment to rape brought by more than 85 women, including Ashley Judd, Rose McGowan, Salma Hayek, Lupita Nyong'o and Gwyneth Paltrow, were exposed.
READ ALSO: #METOO reaches Pakistan, singer accuses actor of sexual harassment
Soon afterwards, Weinstein decamped to Arizona to seek treatment.
The twice-married father of five has been investigated by British and US police but has not yet been charged with any crime. He denies having non-consensual sex and has reportedly been in treatment for sex addiction.
 Weinstein became a larger-than-life figure in Hollywood as co-founder of the "mini-major" studios Miramax (started in 1979) and The Weinstein Company (2005), producing and distributing awards-friendly films like Oscar best-picture winners The Artist and The King's Speech.
The domineering studio head amassed tremendous influence with his strong personality, his ability to identify and champion artistic projects, and his track record of Oscar success — the latter cemented when Weinstein's Shakespeare in Love was a shock best-picture winner over Steven Spielberg's heavily favoured Saving Private Ryan in 1999.
The Weinstein scandal has triggered a cascade of accusations against Kevin Spacey, Louis C.K., Charlie Rose, Matt Lauer and Morgan Freeman, among others.