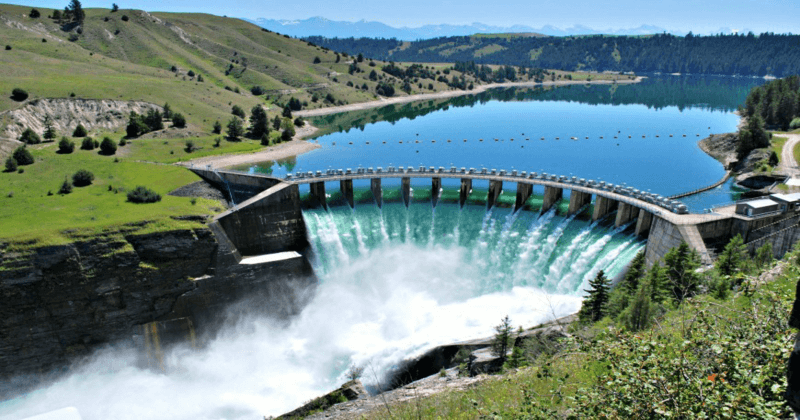 In Kerala, where power consumption has been increasing day by day, about 40 hydroelectric projects with a production capacity of 500 megawatts are in an unfinished state thanks to the utter neglect by the Kerala Government. These projects make less impact on the ecology of the state. Since last two decades only 200MW of hydroelectric power capacity had been added by Kerala, wrote Jacob Thomas in Mathrubhumi.On the wake of increasing electricity consumption, Jacob Thomas pointed to the folly of neglect being meted out to these 40 hydroelectric projects.
Among these 40 projects, the biggest one is Pallivasal Extension Scheme with 60MW capacity. Another old project which is one among these is the 1993 Vanchiyam Project in Kannur district with a capacity of 3MW.
Stalled Projects
1. Projects stuck in Investigation, Land acquisition, Tendering stages for decades(Megawatt Capacity in brackets)
Mankulam(40), Vilangad(8), Chinnar(24), Achankovil(30), Anakkayam(8), Pazhassi Sagar(15), Peechad(3), Olikkal(5), Chembukadavu III(6), Poovaranthodu(3), Western Kallar(5), Laanthram(4), Marmala(7),Upper Chenkulam(24), Pambar(40), valaanthodu(8), Marippuzha(6).
Total projects' production capacity is 236MW.
2.Stalled projects which were handed over to Private individuals (Megawatt Capacity in brackets)
Arippara(3), Karikkayam(15),Vanchiyam(3),Palchuram(5), Alamparathodu(3), Mukkoottathodu(3), Upper vattapara(3), Lower Vattapara(7),Kurumpetti(4), Upper Poringal(7), Kokkamullu(2), Adaykkathodu(3), Thuvalloor(4), Aattil(6).
Total projects' production capacity is 68MW
3. 9 Hydroelectric projects which had started directly by the KSEB and stalled later(Megawatt Capacity in brackets)
Pallivasal Extension Scheme(60), Chenkulam Augmentation Scheme(24), Thottiyar(40), Chathankottunada II(6), Poringalkuthu(24), Upper kallar(2),kakkayam(3), Peruvanamoozhi(6), Boothathankettu(24)
Total Projects' production capacity is 189MW.
The inefficient civil section of the KSEB which consists of half a dozen Chief Engineers who head more than thousand civil engineers, has been a colossal failure in timely and cost-efficient implementation of hydroelectric projects, says Jacob Jose. The work for the 60MW Pallivasal Extension project had started in 2007 March 1. The agreement said that the work should be completed within 4 years. But even after 11 years, only 75% of the work has been completed. The neglect continues even in the case of storage of the imported generators for the work. The lack of accountable overlooking and care resulted in the destruction of equipment due to rust and other factors. The upcoming monsoon will aggravate the situations, which will make this project get a restart only in 2019 summer!
same neglect is visible in Thottiyar Project too. A textbook case for the slow phased neglect filled development can be seen in the vanchiyam Project.Vanchiyam Project was started in 1993 and till now only 20% of the work has been completed!
Jacob Jose through his article brings to our notice, the recent reports which point towards Rs.10,000 crores loss to the state exchequer due to the inefficiency in the completion of stalled hydropower projects. Considering the expenses in sunk investment, debt servicing, overheads, escalation and claims, the cost may exceed 10,000 crores, says Jacob Jose.
Jacob Jose concludes his informative article, inviting Kerala CM's attention to the issue. He said that both the LDF and UDF fronts had equal responsibility in this lackadaisical implementation of hydroelectric projects. A farsighted government implementation plus the people's interest and participation would help Kerala make a 500MW increase in its production capacity, he hoped.