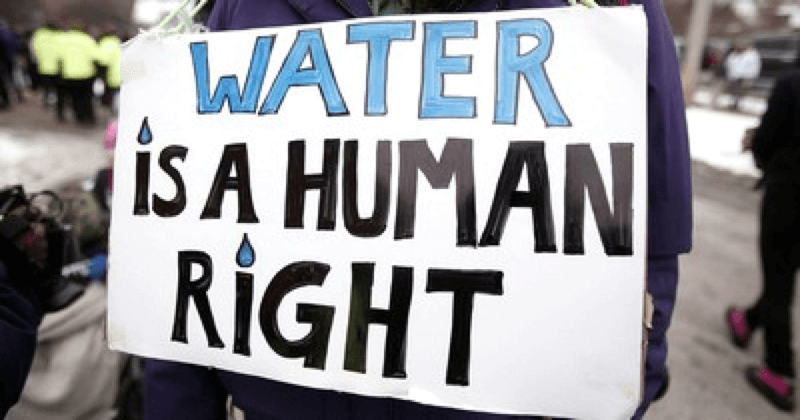 Unavailability of the quintessential water made the residents of Shimla stage a mass protest blocking several roads, including highways, on Tuesday and clashed with the Police.The government has said that the current water scarcity is due to the lack of snowfall last winter.
Shimla has been suffering water shortage for the last ten days and it has got acute on Tuesday on the availability of only 18 million litres of water against the needed 45 million litres/ day(MLD). The Private Water Suppliers cashed in on this opportunity by selling water at exorbitant prices to the residents.
See also:8 COUNTRIES WHICH SELL PETROL AT HIGHER RATES THAN IN INDIA
Shimla-Kalka Highway and another road leading to Mandi were blocked by 200 odd residents of Dingle estate locality during the protest. Residents had alleged that there was no water in the area for the eighth straight day. A group of 150 residents who carried empty buckets staged a protest blocking the Shimla-Kalka NH. The blockade was lifted after the police intervention. Local councillor had been castigated by the local councillor and they also made allegations against BJP-ruled Municipal Corporation.
The issue gave a political life breath to the Communist Party of India(Marxist) who staged a protest at the main square near Deputy Commissioner's Office. Protestors with empty buckets stormed the offices of Deputy Mayor, Mayor and Municipal Commissioner and also had scuffled with the police. Centre of Indian Trade Unions(CITU) leader Balbir Prashar and another CITU leader Vijender Mehra along with former Mayor Sanjay Chauhan had been allegedly manhandled by the police.
"It's unfortunate that when people of the town are facing hardship s due to the scarcity of water, the mayor is away on an official trip to China. Government and BJP-ruled municipal corporation have failed to provide an adequate supply of water to the people of Shimla," said former Mayor Sanjay Chauhan. He was referring to Mayor Kusum Sadret's two-week visit to China.
CITU leader Balbir Prashar accused the police of manhandling the CPI(M) workers including the women activists. A rally had been conducted by the protestors from the Deputy Commissioners Office to Naaz Square on Mall road. A sit-in protest was also staged at the main market by the residents of Bioleauganj areas.
The State Government was however quick to put the blame on climate change. A Government Spokesperson said,"Scanty rainfall during last six months and almost no snowfall during winter in Shimla Catchment areas have aggravated the situation".The Municipal Corporation had received 1003.99 MLD of water in 2016, May and in 2017, May it depleted to 810.17 MLD, said the Government Spokesperson.