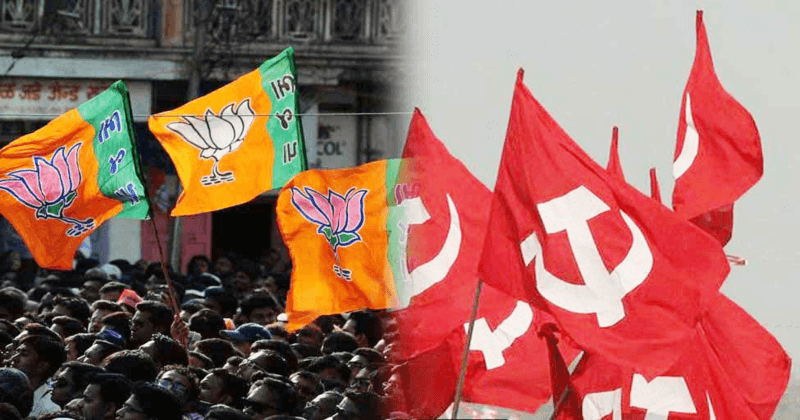 After the conclusion of Chenganoor elections which marked a massive victory for the LDF front, the violent repercussions were felt in Panunda in Kathiroor, Kannur. The area which has witnessed many political strifes recently has become a battleground for the CPI(M)-BJP workers. In the resultant bomb explosions, 7 people have been injured so far.
See also:My first task is to defeat BJP, says Re-elected CPM general secretary Sitaram Yechury
The injured CPI(M) workers Shridev(29) hailing from 'kailasam', Panunda, Shamil Babu(21) from V.K.House in Panunda,Shyamjith(23)Nilampilli House, Rajinesh(25) Kandukulam House have been admitted to the Thalasseri Co-operative Hospital. The BJP workers who had been beaten up and injured, have been admitted to the Indira Gandhi Co-Operative Hospital. The injured BJP workers are Prasanth(42) from Eruvetti Karayilkandi house, Manjunath(18) from Shankaranelloor Valiyaparambathu, Adarsh(20) from Supriya Nivas, Pacha, Poyka. The Police have found an unexploded bomb and two bikes from the place.
The CPI(M) alleged that the BJP-RSS workers hurled bombs at them while they were sitting near their office. The Police have beefed up the patrolling in the area.