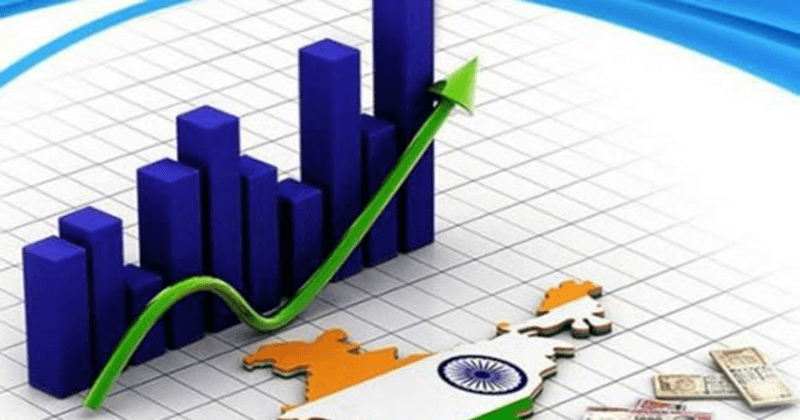 The indian economy looks to be in the path of recovery and rejuvenation as it reclaimed it's position as the fastest growing economy in the world. Central Statistic Office(CSO) released the data on Thursday and according to it, Indias GDP achieved a 7.7 percent growth of the fourth quarter of the fiscal year 2017-2018. China in the same period has only managed to achieve a 6.8 percent growth.
"GDP at 2011-12 prices in the fourth quarter of 2017-18 registered growth rate of 7.7% as against 5.6%, 6.3% and 7%, respectively, in the first three quarters of 2017-18. Rapid growth in agriculture (4.5%), manufacturing (9.1%) and construction (11.5%) contributed to the overall growth," the Central Statistics Office (CSO) said in its national accounts data released on May 31.
The Gross Value Added growth, which takes out impact of indirect taxes and subsidies on the economy stood at 7.6 percent during the march quarter, taking the same for the financial year 2017-18 to 6.5 percentage. India's overall GDP growth for the financial year that ended on March 31 is at 6.7 percent.
Tushar Arora, senior economist at HDFC Bank, said: "Today's GDP number is very comforting and should put a lot of concerns to rest. It seems like we have moved beyond the teething troubles related to GST implementation. The pick-up in investment activity (fixed capital formation) is also a good sign."
The GDP growth in March quarter of last fiscal is the highest since September quarter of 2016-17, just before the 500 and 1000 notes were demonetized. So Indian economy seems to have recovered after braving the effects of note ban and introduction of GST.