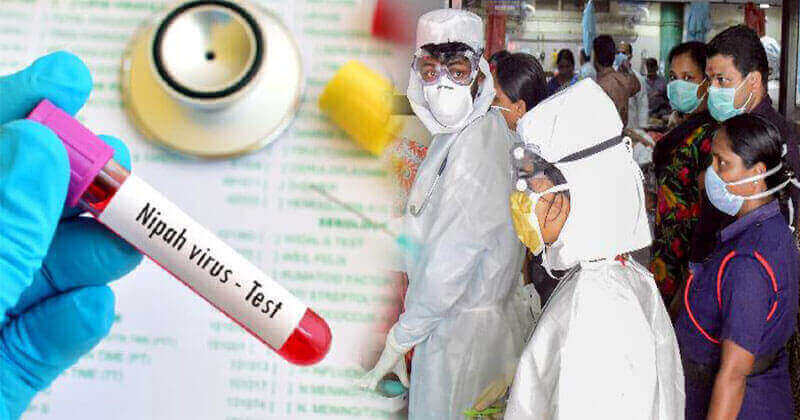 753 people who affected with Nipah virus symptoms are under observation after the outbreak first led to three deaths recorded in Kerela's Kozhikode district on May 19. WHO reported.
According to the data released by the World Health Organisation (WHO) suggests that as of May 28, "15 people have tested positive for NiV in Kozhikode and Malappuram districts".
"One deceased case, the index case, could not be tested but was epidemiologically linked to a confirmed case. There are 16 suspected cases identified through contact tracing who are under observation while their laboratory results are pending and at least 753 additional people, including healthcare workers, under observation. Laboratory testing is being conducted by the Manipal Institute of Virus Research and the National Institute of Virology, Pune; both laboratories have the advanced capacity for RT-PCR," WHO further added.
Speaking on sidelines of the 71st World Health Assembly in Geneva, Union Health Minister JP Nadda said the situation in Kerela is under control and Centre is extending constant support to state health minister. "Within five hours of the first report, we activated the protocol. We had sent teams from Indian Council of Medical Research, National Centre for Disease Control, All India Institute of Medical Sciences doctors, and Ram Manohar Lohiya hospital. All the 25 families in the village have been traced and quarantined," Nadda said.
The Union Health Minister added that the protocol entails site visits, identification of disease, contact tracing and testing. "We also need to understand the disease is infectious and health workers may contract it despite precautions. In 2001 and 2007 past cases of Nipah have been recorded," he said.
The field investigation team intercepted bats living in the abandoned water well on the premises of a new house where the family had plans to move after cleaning the premise. One bat was caught and sent to the National Institute of Virology, Pune, for laboratory testing.
According to WHO, in the current outbreak, acute respiratory distress syndrome and encephalitis have been observed. This is the first NiV outbreak reported in Kerala State and third NiV outbreak known to have taken place in India, with the most recent outbreak reported in 2007.
Read More: GTA:S an Andreas,Midnight Club:L os Angeles and more to Xbox One via Backwards Compatibility
Public health response
Government response
1. A multi-disciplinary central team from the National Centre for Disease Control was sent to Kerala to investigate and respond. Contact tracing has been initiated. Infection prevention and control measures have been strengthened in health facilities.
2. Acute fever and acute encephalitis syndrome (AES) surveillance have been enhanced across the state. Hospital and community surveillance have also been strengthened in Kerala.
3. The Virus Research Diagnostic Laboratory at Manipal Hospital and the National Institute of Virology are conducting laboratory testing to confirm cases.
4. The government is coordinating with all relevant sectors including zoonosis, wildlife, animal husbandry, human health, clinicians, pulmonologists, neurologists and private sector.
5. Risk communication messages are being delivered to the community, public, stakeholders, and partners. The Ministry of Health and Family Welfare (MoHFW) has shared guidelines drafted by the National Centre for Disease Control with states and relevant stakeholders and also posted them on the MoHFW website.
WHO response
1. WHO is in contact with national authorities and continues to closely monitor this event.
2. At the request of the MoHFW, WHO has shared materials, especially risk communication materials on Nipah virus, including those used in Bangladesh.
3. The MoHFW is conducting preliminary investigations and may request that WHO support the response.
4. The MoHFW is coordinating a multi-dimensional investigation and may request support from WHO.