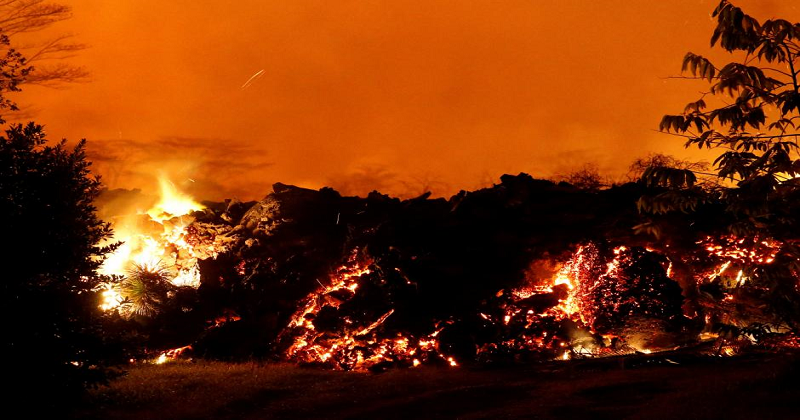 Kilauea volcano eruption in Hawai has been destroyed 80 homes, in the four weeks since lava began flowing a top official said. The number of homes engulfed by the lava flowing from fissures has jumped to at least 87, up the from the 77 reported destroyed on Thursday, Hawaii Civil Defence spokesman Talmadge Mango said on Friday.
The report of mounting damage followed a mandatory evacuation order issued on Thursday night for a portion of the Leilani Estates subdivision in the midst of "vigorous lava eruptions" threatening homes.
Residents were advised to evacuate by Friday afternoon. Emergency responders have no plans to save anyone from the evacuated areas past the deadline.
Read More: The dust storm claims 15 lives and nine injured in Uttar Pradesh
"They are being asked to leave. Period," county spokeswoman Janet Snyder told reporters.
Four weeks have passed since the first eruption rocked Hawaii's Big Island and lava continues oozing from volcanic fissures.
The US Geological Survey (USGS) said the lava from the Kilauea volcano has covered an area of 5.5 square miles — that's four times as big as New York's Central Park.