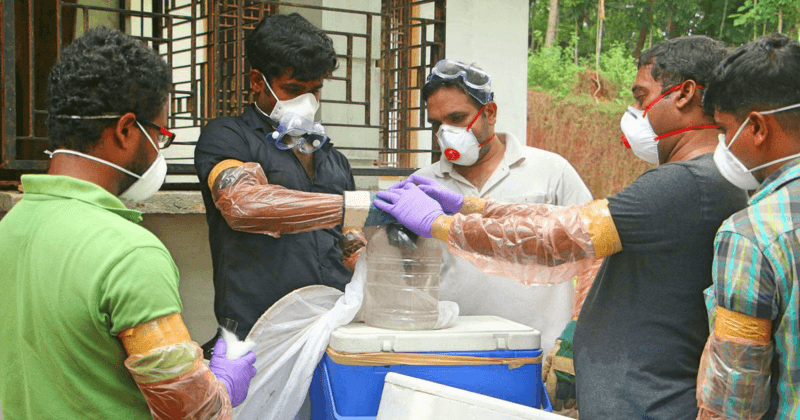 In a meeting chaired by the Chief Minister Pinarayi Vijayan and Health Minister K.K.Shailaja, authorities made clear that no unnecessary fear was needed in the case of Nipah virus. They said that no new cases had been reported and in the second stage of the outbreak too very small number of cases were reported. It has been confirmed that the deaths in Kannur and Wayanad are not due to Nipah.
See also:Nipah virus : Kerala Church to stop giving holy communion on tongue
In Kozhikode, Malappuram districts except those who had close contacts with the affected and were put under the observation of Health Department, are not allowed to travel or meet others. Health Department said that others should not worry about going to work or to travel. They said that those who maintained close contacts with the affected were susceptible to the infection.
until the virus was fully contained, the expert medical team from Thiruvananthapuram would stay in Kozhikode, so had decided in the meeting. The experts from Indian Council for Medical Research and National Institute of Epidemiology will remain in Kozhikode until the situation improves.