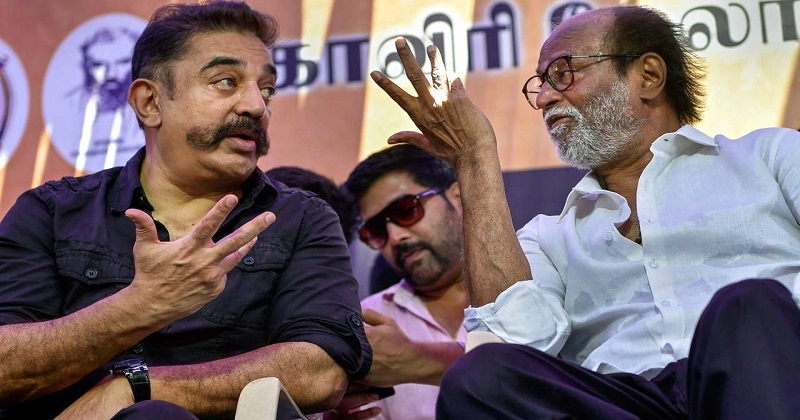 While Kamal Haasan and Rajinikanth were on the same page over the Cauvery protests, the two superstars of Tamil cinema, have again differed on a vital issue.
Rajinikanth who had on May 30 visited Tuticorin and met some of the persons injured in the violence during the protest demanding the closure of Sterlite factory there.
"Some anti-social elements infiltrated… (the protesting locals). It is their handiwork," he had said and expressed grief that 'this noble protest' had ended on a bloody note.
Also Read: Rajani fans write to H.D.Kumaraswamy to lift Kaala ban
Haasan, however, disagreed with Rajinikanth and slammed his fellow superstar. He was quoted as saying by a news channel that if the protesters were 'anti-social, then so am I'.
Kamal Haasan said: "If protesters are anti-social, so am I."
The residents of Tuticorin were protesting for the closure of the factory for 99 days. Agitators turned violent on May 22, the 100th day of their protest against the copper unit, and 13 people were killed in police action on May 22 and 23.