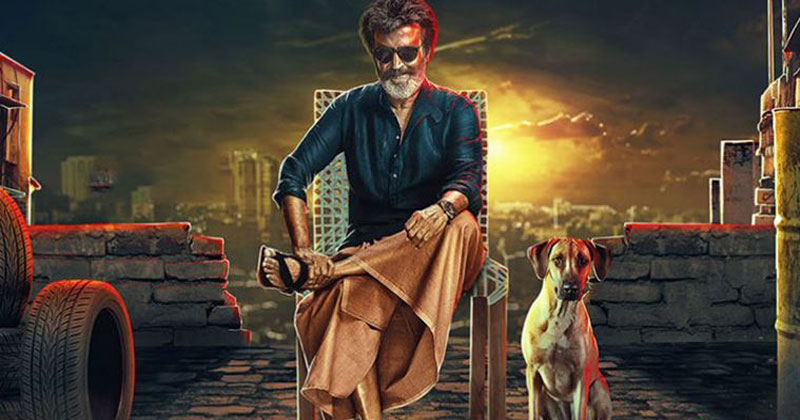 Rajinikanth's Kaala is gearing up for its theatrical release on June 7, problems have started to arise, and a defamation case has been filed by Jawahar, based in Mumbai, against the film. Jawahar's legal team has sent a notice to Rajinikanth, demanding an answer, and also an addition of Rs 100 crores.
The petitioner believes that Kaala film is based on the life of his father, Mr Thiraviam Nadar, who came to Dharavi, Mumbai from Tuticorin, in 1957, when the district was facing drought and water scarcity. After years of hard work, Thiraviam Nadar earned a name for himself from the people of Dharavi, an area, which is mostly comprised of Tamil speaking community in Mumbai. Thiraviam Nadar has helped all the people around him, who was a Godfather kind of figure for the Dharavi people.
In addition, Jawahar, also adds that his father, Thiraviam Nadar was fondly called as Gudwala Seth as he was one of the biggest dealers of sugar and jaggery. The connect of Kaala Seth, in Kaala Karikalan movie, has irked Jawahar to know more.
He has demanded an answer from the team of Kaala, to give a clarity, on failing which he'd be moving this case to the next level, by asking to stay the movie's release. If Kaala happens to be the life story of his father, Jawahar has demanded to credit his name in the film's title card, along with a defamation amount of Rs 100 crore, since he believes that Rajinikanth and Pa Ranjith are making this film for merely political reasons.
Directed by Pa Ranjith, Kaala will release on June 7. Rajinikanth is said to be playing a slum lord-gangster who fights for oppressed Tamil people in Mumbai. Ranjith's last film, also with Rajinikanth, saw the superstar playing a don in Malaysia. Kaala also has Nana Patekar, Eshwari, Samuthirakani, and Huma Querishi in important roles.
Twitter has already celebrated the Kaala release by launched an emoji with the superstar's Kaala avatar. The emoji appears every time a user types the hashtag 'Kaala' in English, Tamil or Telugu. The Hindi word, however, is 'Kaalakarikalan'.
Superstar Rajinikanth's pet in the upcoming gangster flick Kaala. Mani's worth has shot through the roof after he worked with Thalaivar. To be exact, it is now at Rs 2 crore. Bidders for the dog are apparently ready to doll out as much as Rs 2 crore for the dog, which was found by animal trainer Simon on the streets of Chennai.
"When people come asking for Mani, I tell them that he is like a family. Money is not important for me. When I wake up I look at his face first. How can I give him away?" Simon told.
Adopted from the streets, it was a challenging task for Simon to train Mani. "He tried to bite me when I first met him," recalled Simon. However, he is now a friendly pet.
The rapport Mani had developed with Rajinikanth on sets, made Simon's job easy. "Mani has worked with Rajinikanth sir throughout the film. You see his work in the film. On Rajinikanth sir's command, he will jump into the jeep and sit." After Kaala, Mani has reportedly acted in three more films.
Also Read: Rajinikanth's 'Kaala' official trailer is out : Watch Video