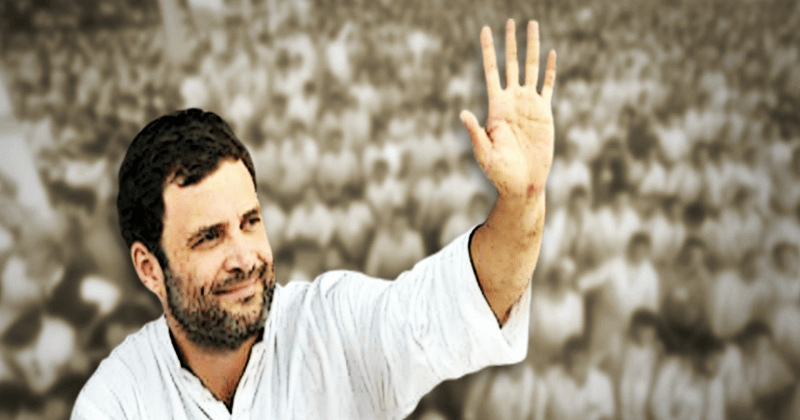 Congress has decided to hold Iftar function on June 13 after a gap of 2 years. Congress President Rahul Gandhi will be hosting the function and a galaxy of leaders are expected to attend the function. After taking the reins of the party, this one will be the first Iftar to be hosted by Rahul Gandhi.
Congress Minority Cell Chief Nadeem Javed said that the Iftar would be held on June 13 at Taj Palace Hotel in Delhi.
See also:Congress president Rahul Gandhi decides to host Iftar on June 13
Congress conducted their last Iftar hosting in 2015, Sonia Gandhi, then Congress President hosted it at that time. Conventionally all leaders irrespective of their faith are invited to the Iftar and this year, the function has got a political importance as the Congress is portraying themselves as the center of the Opposition unity to beat BJP in 2019 Lok Sabha elections.
Congress decision to host Iftar comes days after President Ram Nath Kovind's decision to refrain the President's house from hosting Iftar following the tradition by Dr.A.P.J.Abdul Kalam.
Telangana CM K.Chandrasekhar Rao's Iftar triggered controversy around the huge expenditure from the state exchequer being siphoned off for the function.
The Iftar hosted by Arvind Kejriwal in Delhi was notable for the absence of Congress leaders from it.
Earlier Congress had hosted Iftar functions one way or another, mainly prior to 2016. When the party was in power PM Manmohan Singh used to organize the event. When in opposition, Congress president Sonia Gandhi used to host the function until the party decided to skip the event in 2016 and 2017.
The recent decision to host Iftar comes at a time when the Congress has resorted to soft Hindutva line visible by Rahul Gandhi's unusual temple visits.