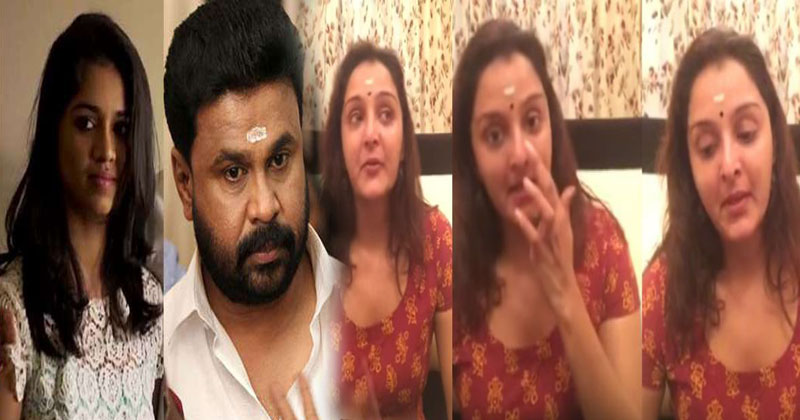 Actress Manju Warrier's dad T V Madhavan Warrier is no more. He passed away yesterday around 3 pm, at their residence in Pullu, Thrissur.
The 70-year-old had been battling cancer for a few years and his condition had worsened in the past few months. Manju has spoken on many occasions about being aware of the difficulties that cancer patients go through.
Manju Warrier's former husband, actor Dileep, and her daughter Meenakshi visited the residence and paid respects. As per reports, they were at the residence for about an hour.
Manju's father used to work as an accountant in a private banking company or chit fund. Coming from a middle class family, Manju has said that her success as a dancer was only thanks to the relentless passion and sacrifices made by her father and mother.
"Whenever my father got transferred, instead of looking for good schools around they would look for good teachers to teach dance. It was when we were based in Kannur that I was the 'Kalathilakam' for two years in the state youth festival. It was my mother's passion and my father's sacrifice that made me a dancer. My father understood my mum's desire and my talent. He provided us with complete support and encouragement. He set aside his own needs and with difficulty he taught me dance. Sometimes to register me for the Youth Festival my father used to bid chit funds, sell gold ornaments and borrow money. We were from a very middle class family. So I sometimes feel my anklet is made of my father's sweat," Manju said in an interview to Mathrubhumi on World Dance Day back in 2017.
"Achan borrowed money, opened chit funds etc to raise us. He would always save the money meant for the next year. Though his company used to give his money to travel in train, he would travel by bus and save the extra money. They had even mortgaged my mother's jewelry to fund my dance classes. I realised all this only much later," she had said.
Also Read: Not Mohanlal or Mammootty, Manju Warrier is a diehard fan of this Superstar