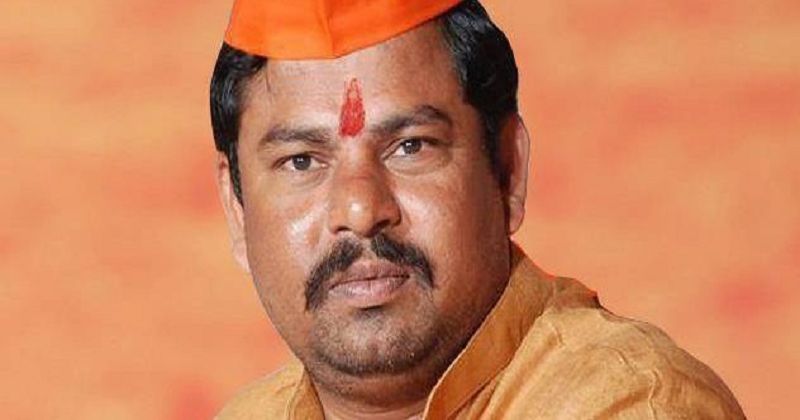 A case was filed against controversial Telangana BJP MLA T Raja Singh Lodh for allegedly posting an "inflammatory" video on the social networking site over 'Iftar' parties, police said today.
The city police suo-moto registered the case under IPC section 153A (promoting enmity among people on grounds of religion) against him last night, Assistant Commissioner of Police (Falaknuma Division) Syed Fiyaz told.
The MLA from Goshamahal constituency had posted the controversial video message on a social networking site saying many legislators including from Telangana are busy hosting 'Iftar' parties and declared he would neither host nor attend such events.
Read More: Fan Misbehaved With 'Sonu Ke Titu Ki Sweety' Actress While Taking Selfie
"Those who sit with them (those attending Iftar) are 'vote ke bhikhari' (beggars for vote). My thinking is different," he said in it. Singh said his religion Hinduism taught him to give respect to everyone.
"But some religions and their religious books preach to kill Hindus as they are 'Kafir' (a term literally meaning non-believers but often construed as insulting to followers of other religions). How can I attend an Iftar or host one for those who talk of killing Hindus?" he asked.
In support of his claim, the MLA said it was mentioned in the "green book."
"This green book is responsible for the spread of terrorism in India and it should be banned. I will fight to get it banned," he had said.
Singh had also accused Telangana Chief Minister K Chandrasekhar Rao of hosting Iftar at different mosques in the state to "appease" the minorities.
The MLA has been booked by the Hyderabad police several times over alleged provocative speeches and statements.