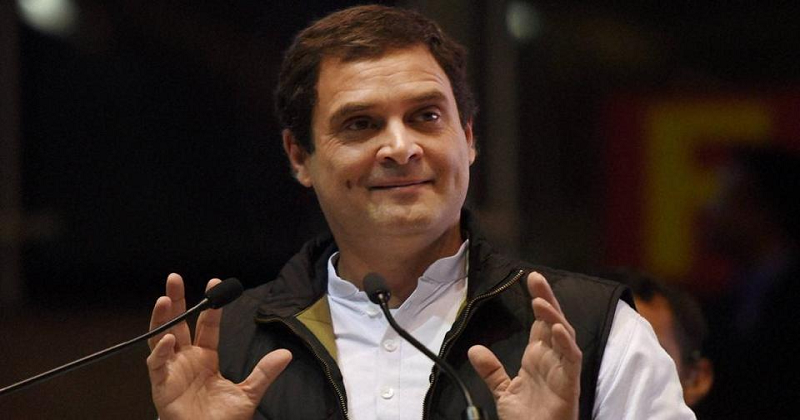 Shortest Press Conference : Rahul Gandhi's first press conference in Mumbai ends in 2.45 minutes
Congress President Rahul Gandhi's first ever press conference in Mumbai on Wednesday turned out to be a huge disappointment — it lasted for 2 minutes and 45 seconds.
Some journalists also complained that the Congress chief arrived almost an hour late.
Over 100 journalists from print, electronic and online media had come for the press interaction. Many of them took to social media expressing disappointment and mocking the media briefing as the "shortest press conference".
Also Read : Politics of lowest standards: BJP about the remarks of Rahul Gandhi
The press interaction was scheduled to be held at 8:30 am. Mr Gandhi reached the venue by 9:20 pm, made at statements criticising Prime Minister Narendra Modi, the BJP and the RSS, before leaving for Nagpur.
"Rahulji was getting delayed for his onward journey to Nagpur and Nanded and oher engagements," a party official told news agency.