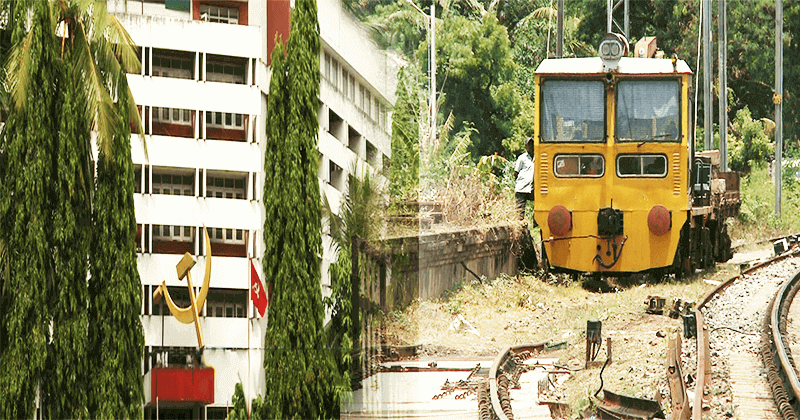 CPI(M) has come out strongly against the center's move to abandon the much sought after Coach factory in Palakkad's Kanchikode District. The declaration for a coach factory in Palakkad was made in 2008 Railway Budget and the foundation stone laid in 2012. The project due to the extreme pressure from the then Chief Minister of Kerala Oommen Chandy was considered by the UPA government then though they were not that much interested in it. Now, CPI(M) accused that, the NDA in the center is also following the same disregard meted out to Kerala by the erstwhile UPA government.CPI(M) made a strong appeal to the center to refrain from any move that would decimate chances of a coach factory coming in Kanchikode in Palakkad.
See also:In Delhi, Kejriwal being punished for defeating Modi : Yashwant Sinha
When the Kerala State Government has completed the acquisition process of 239 acres of land for the purpose of Coach Factory, the center raised another hurdle that no private partners to run the project have not been available which has been cleared with the investment promise by the Steel Authority of India Limited(SAIL).SAIL has submitted in writing that they are ready to invest the money in setting up of a Coach Factory in Palakkad and also submitted a draft suggestion. But the Central Government has not taken any actions on that.
The coach factory in Raebareli, Sonia Gandhi's constituency, had also been declared along with the Kanchikode Coach factory in Kerala. While the Raebareli Coach Factory had completed the construction and started functioning, Kanchikode in Kerala is still sleeping in the papers.CPI(M) cried foul over the Central Government's narrow political ambitions which made them think that Kerala which is ruled by the LDF should not develop.
CPI(M) accused the center of showing complete negligence to Kerala in the implementation of Central Government schemes. They exhorted to the MPs from Kerala to raise their voice unanimously against the Central move to avoid the construction of a coach factory in Palakkad. In a statement issued by the CPI(M) State Secretariat, they urged the Central Government to keep aside their political interests and make the coach factory in Palakkad a reality.