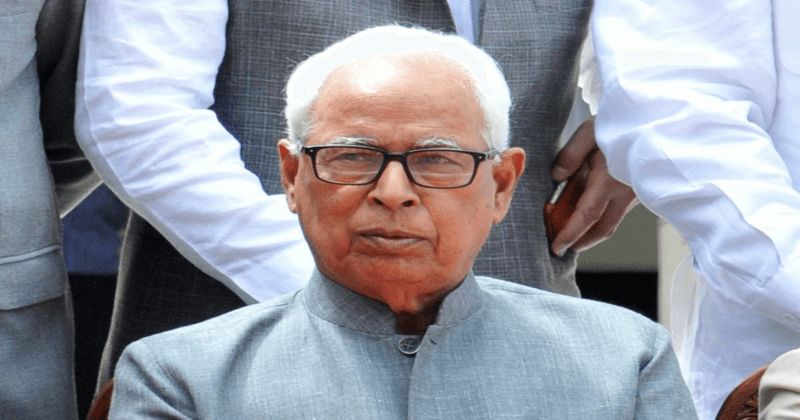 B V R Subrahmanyam, Chhattisgarh cadre IAS officer was appointed as the Chief Secretary of Jammu and Kashmir in place of B Vyas who has been relocated as the advisor to Governor N N Vohra.
Former IPS officer Vijay Kumar will be another adviser to the Governor.
On the collapse of the 3-year-old BJP-PDP coalition on Tuesday, Jammu-Kashmir was on Wednesday put under Governor's rule.
The state Assembly has been put under suspended animation.
Prime Minister Narendra Modi headed Appointments Committee of the Cabinet has approved the appointment of Subrahmanyam, a 1987 batch IAS officer of Chattisgarh cadre.
See also:Politicians react to split in BJP-PDP alliance in Jammu and Kashmir
Subrahmanyam is at present the additional chief secretary (Home) in Chhattisgarh. Vyas was last month given a one-year extension in service, beyond May 31, 2018, as the chief secretary of the state.
B Vyas was given extension in his service through an amendment of the service rules by the Personnel Ministry which enabled to continue beyond his superannuation period of November 2017. He was given two extensions of three months each till May end, to remain the Chief Secretary.
This extension was given on the request of Mehbooba Mufti who resigned as the state chief minister on Tuesday.
Considered as an internal security expert, Subrahmanyam served as the Private Secretary to former Prime Minister Manmohan Singh during 2004-2008. After a tenure of service in the World Bank during June 2008 and September 2011, he again joined Manmohan Singh led Prime Minister's Office(PMO) again in March 2012. When Narendra Modi became the PM, Subrahmanyam was in the PMO to serve him where he stayed till March 2015 after which he moved to Chattisgarh, his cadre state.