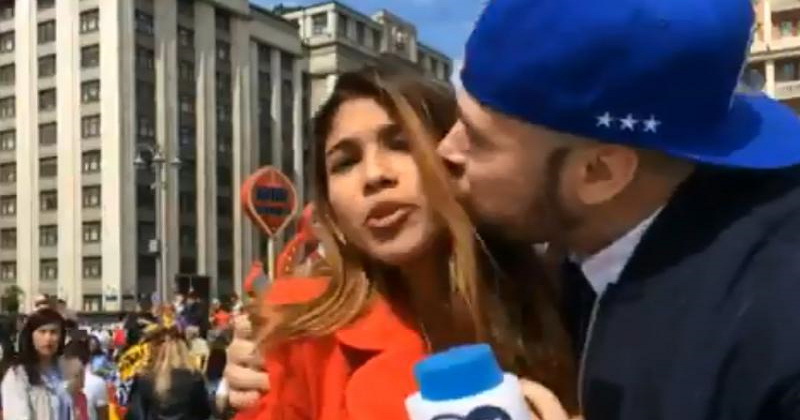 A female Colombian reporter, Julieth Gonzalez Theran, who works for Deutsche Welle, a German news station, was allegedly groped by a man when she was doing a show for her channel last week for the ongoing FFA World Cup 2018.
While on air, a man appeared and forcibly kissed her cheek and grabbed her breasts, according to a report in Yahoo.co.uk.
Comienza el Mundial y nuestra reportera @JULIETHCGT se encuentra demasiado cerca de los hinchas en el corazón de Moscú. [ko] pic.twitter.com/oMkHoUv6jy

— DW (Español) (@dw_espanol) June 14, 2018
Following the incident, she took to Instagram to share her anger and disappointment.
"Respect!! We don't deserve this deal. We are equally valuable and professional. I share the joy of football, but we must understand the limits of affection and harassment," read her message. However, the identity of the man is still unknown.
Read More: Bob Dylan will perform a concert in Seoul next month
The World Cup kicked off last week in Moscow, where there have already been upsets so far. While defending champions Germany fell to Mexico 0-1, the most recent shocks came when Japan and Senegal beat Colombia and Poland respectively, with both ending with a scoreline of 2-1.