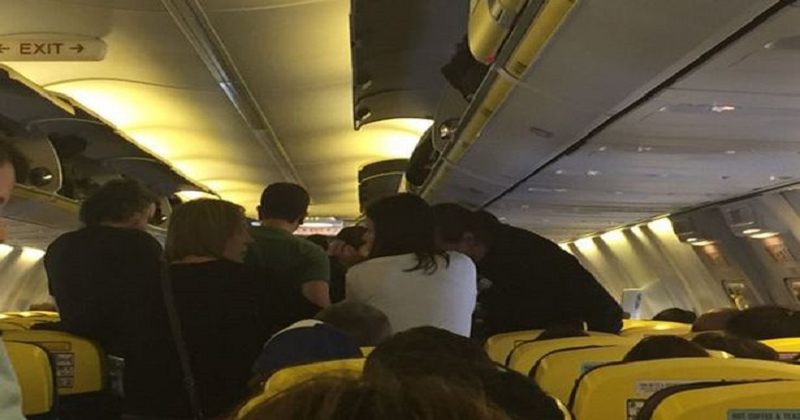 An Air Asia flight passengers were told to deboard the plane into the rain outside and this led to a tiff between the passengers and aircraft crew. The passengers reported the behaviour of the Air Asia airline staff as "unprofessional and rude". They waited inside the aircraft without food and water and were told to deplane, some passengers alleged.
The airline, however, disputes the claim adding that all affected guests were provided refreshments alternate arrangements were made for those who requested. The flight was supposed to depart at 9 am but was delayed by four hours. The airline later issued a statement which read that the flight was delayed by 4.5 hours.
Read More: Young Bollywood Producer Accused Of Physically Assaulting masseuse
The pilot then told the passengers to deboard as the aircraft had developed a technical snag. However, it was raining and the passengers denied to step out. When passengers denied disembarking, the pilot put the air-conditioning blower system of the plane on full-blast to flush out passengers. This situation led to a huge situation of terror on the flight. Several women vomited and children could be heard crying in a video.
"AirAsia India would like to confirm that flight i5 583 from Kolkata to Bagdogra was delayed by 4.5 hours due to a technical requirement. All affected guests were offered refreshments and provided with alternate arrangements requested for. AirAsia regrets the inconvenience caused to guests on account of this disruption and would like to reinstate that the airline always prioritizes safety above all.
"There was no danger to any of the occupants onboard the aircraft as the cool conditioned air being circulated was condensing. This is a normal occurrence onboard all aircraft when the air conditioning is operated in high humidity conditions," said Singapore-based airline Air Asia in a statement on the whole episode.