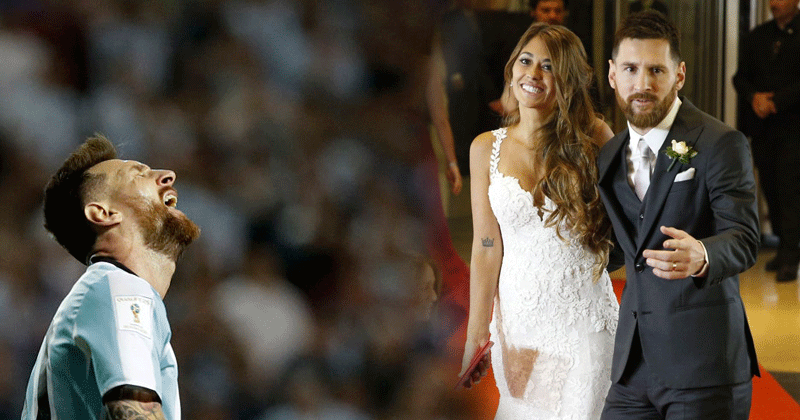 After Lionel Messi failed to save the squad from a devastating 0–3 defeat in their World Cup Group match against Croatia, his wife was subjected to trolling on Instagram.
Messi's wife Antonella Roccuzzo was unable to be in Russia for the championship, she took to Instagram to cheer on her husband ahead of the game, having posted a picture of the couple's three-month-old son, with the caption, "#VamosPapi" — meaning "#GoDaddy". After a Croatian midfielder Ivan Rakitic, delivered the coup de grace with the third goal, handing Messi's team a shock 0-3 defeat. Furious Argentina fans immediately shifted their focus to Antonella's post, as reported Sputnik news agency.
Angry fans mocked the caption to the picture, with one writing, "Papi is a loser", while another user wrote that "Papi" would be coming home soon when Argentina get knocked out of the tournament.
"I hope you will tell Messi to play a better match against Nigeria," another person commented, referring to the upcoming third and final Group D game in St. Petersburg.
Meanwhile, many others voiced support for the family with kind words and wishes: "Go, Leo! Do it for your family!"
Also Read: Ronaldo Send Another Message To Mock Rival Messi's 'GOAT' !