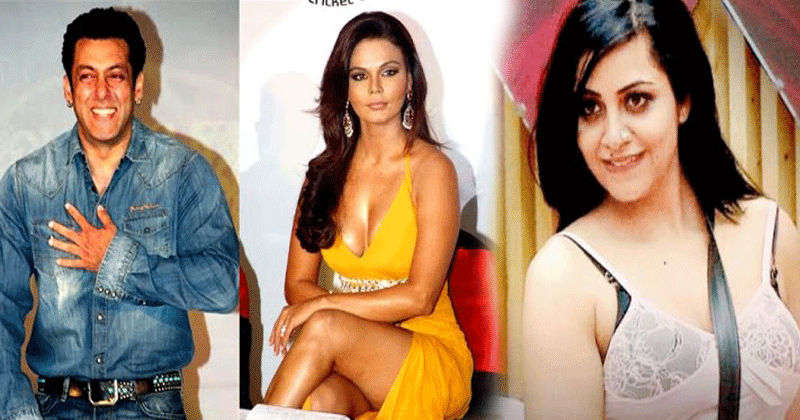 Former 'Bigg Boss' contestants Arshi Khan and Rakhi Sawant have reportedly demanded Rs 5 crore each from the host Salman Khan. The actor has been hosting the immensely-popular reality TV show for over five years now. At the moment, the blockbuster star is riding high on success, thanks to his latest movie, 'Race 3,' which reportedly managed to cross Rs 200 crore already.
Recently, Arshi was quoted as saying,
"I want Rs 5 crore from Salman because I really promoted his movie well and deserve a bit of share."
Rakhi further added,
"What will Salman do with so much money. Will you (Salman) take this money to qabr?"
Both the stars praised Salman for his performance in the film. They felt that his fight sequence in the movie was of "international quality" and compared him to Sylvester Stallone.
Also Read:You will be shocked after knowing the whooping salary Alia Bhatt charged for Raazi