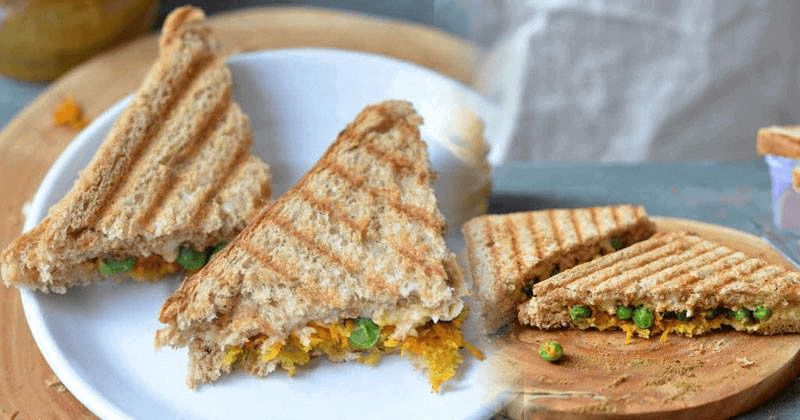 Start with a healthy breakfast. Check out this simple vegetarian sandwich-Masala Carrot And Peas Sandwich.
Masala Carrot And Peas Sandwich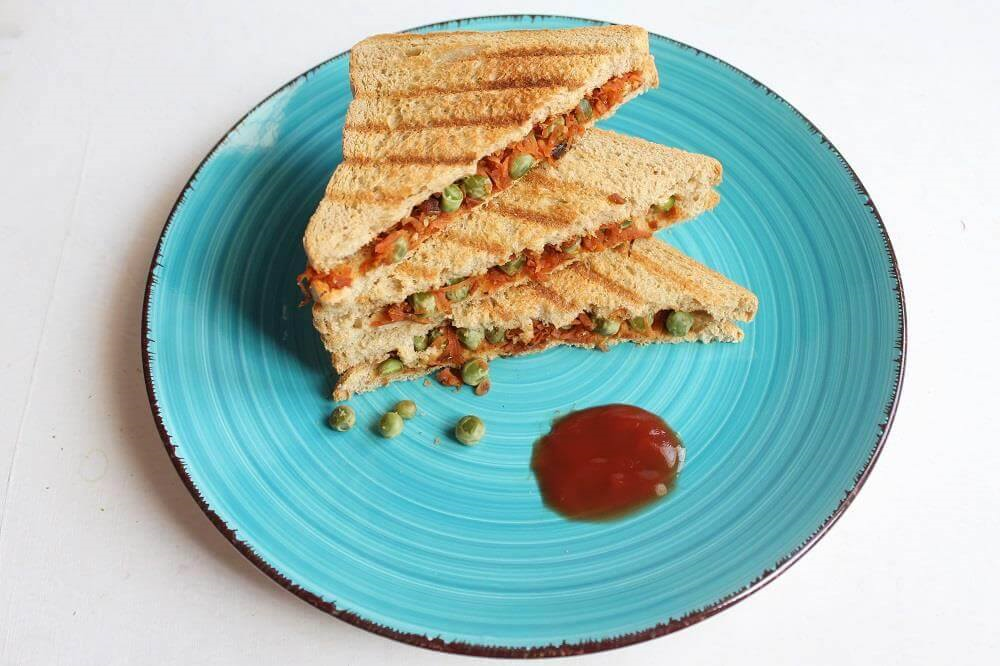 Prep in: 20 minutes
Cooks in: 30 minutes
Total in: 50 minutes
Makes: 4 servings
Ingredients
• 6 Bread slices
• 1 cup Carrot (Gajjar), grated
• 1 cup Green peas (Matar), boiled
• 5 cloves Garlic, finely chopped
• 2 Green Chillies, finely chopped
• 1/2 teaspoon Black pepper powder
• 1 teaspoon Chaat Masala Powder
• 1/4 cup Cheese, grated
• Salt, to taste
READ ALSO: Simple and tasty vegetarian sandwich- Potato & Paneer Reuben Sandwich
How to make
• To begin making Carrot and Peas Sandwich Recipe, heat 1 tablespoon oil in a pan. Once the oil is heated, add finely chopped garlic and green chillies in the pan.
• Stir and saute till you smell the strong fragrance of garlic. Now add the grated carrots and boiled green peas and let it cook for 10 minutes.
• After 10 minutes, add black pepper powder and chaat masala and stir. Add salt according to your taste and mix everything properly. Switch off the heat and the filling is now ready.
• Now to prepare the sandwich, take a slice of bread and spread some filling evenly on the slice.
• Garnish the carrot and peas mixture layer with grated cheese. Close it with another slice of bread. Grill the sandwich in a grilling pan from both the sides and it is ready to be served.
• Serve Carrot and Peas Sandwich along with a hot cup of Masala Chai or Fresh fruit juices.