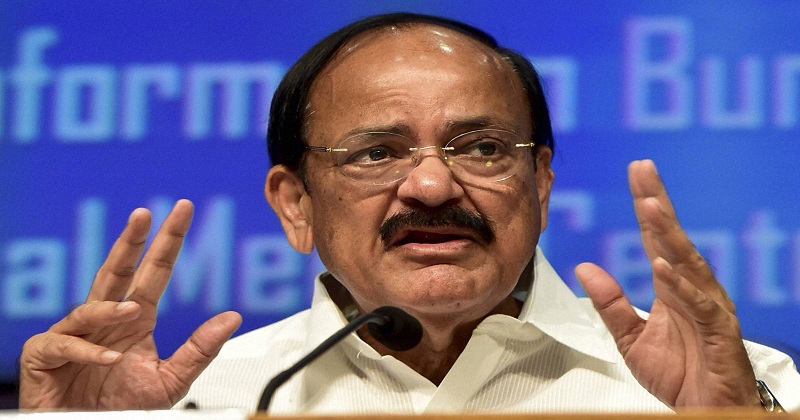 Vice President M Venkaiah Naidu says about challenges and problems in the agricultural sector 
Vice President M Venkaiah Naidu said making agriculture sustainable and profitable should be the top agenda of both Centre and state governments.
"I feel that this should be at the top on the agenda of the government, at the centre, at the states – making agriculture viable and sustainable. This is concerned with the national security. Without food security there is no national security," Naidu said on Friday.
The Vice President was speaking at the concluding session of the two-day national consultation on 'Making Agriculture Sustainable and Profitable' under the Swarajya to Surajya series at the Vaikunth Mehta National Cooperative Institute of Management.
Naidu said the time has come for a sharper focus on positive bias towards farmers.
"One of the new challenges in the agricultural sector is the problem of plenty. We have become self-sufficient in food grains. However, this has not translated into higher income for farmers. Unless agriculture is made profitable, we cannot attract more people, especially youth, to take up farming," Naidu said.
Also Read : PM Narendra Modi to inaugurate new metro line tomorrow
Many prominent scientists and experts from all over the country were present at the event.
Chief Minister of Maharashtra Devendra Fadnavis and former agriculture minister Sharad Pawar among others were present on the first day of the program.
On a similar note, Prime Minister Narendra Modi earlier this week promised farmers a good price for their harvest and low input costs, and said that his government plans to double their incomes by 2022.