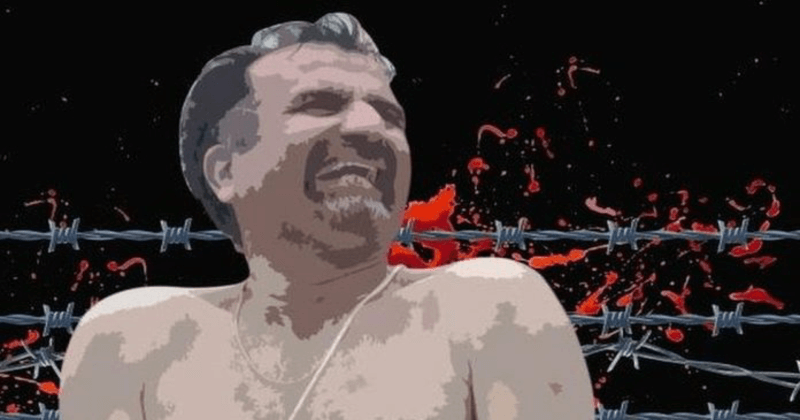 Kashmiri Hindus who suffered a lot at the hands of Muslim militants in Kashmir and were forced to flee their homeland have since then have not got any attention from the Indian government or the UN in that matter. About 3,00,000 Kashmiri Hindus had left their homes, earnings, and even with heart-wrenching pain kept the tears at bay when they left the valley after many of their near and dear had been killed brutally, on 19 January 1990.
Now in 2018, the same Kashmir Valley still rife with the Muslim secessionist activities witnessed a rare kind of art show, an art show of peace, of finding the similarity in life, of searching the cut roots, is conducted. The art exhibition has brought together Hindu artists who had to flee Kashmir, with their Muslim counterparts.
See also:6 People, Including IS Chief Killed In Kashmir Valley: More Than 30 Injured
For Avatar Krishan Raina, a Kashmiri Hindu Pandit, it's for the first time since 1990, he has set his feet on his homeland. He has come to attend this unique art exhibition that has brought together Kashmiri Pandit artists together with Muslim artists. Raina himself had become a refugee from Kashmir valley during that fateful day in 1990. His house had been stuck with a poster by the Muslim militants which demanded to poison his dog as it barked whenever they were around.
January 19, 1990, had been 'terrific' for the Hindus in the Kashmir Valley when there happened announcements from Masjids announcing Hindus to convert to Islam or meet their death. The fiery announcements also said to leave their ladies behind and asked the Hindu men to convert. Mass killings of even 8-10-year-old kids happened in the valley along with another adult Hindus. Majority of the Hindus fled the valley due to the fear of their lives. Raina was one among them.
Raina now works as a painter in Madhya Pradesh, who on the arrival at Kashmir has got another surprise of meeting his old friend Mohammad Ashraf. Ashraf is a former top bureaucrat and he has brought along with him a painting which was done by Raina in 1985. He had saved that painting when Raina's house was ravaged in the 2014 floods in Kashmir. Tears rolled down the cheeks of Raina on seeing the painting.
Mujtaba Rizvi, a Kashmiri Muslim art promoter along with Veer Munshi, a contemporary artist has organized this art exhibition to bring together the Hindu-Muslim minds. According to Rizvi,"Art is dialogue and conversation about difficult subjects".
He considered that a lot of social barriers and misconception were removed through arts and also that the art could become a medium of social intervention.
The exhibition is conducted in the ruins of a century-old building that was once a famed silk factory in the state capital Srinagar and will conclude on Sunday.
Ratan Parimoo, a Kashmiri Hindu and art historian, said that only the art had the power to build bridges between communities. An art done by Chushool Mahaldar showed a naked man bound by barbed wire smiling defiantly with a sacred thread(punool) strung across his torso as the only indication that he was a Kashmiri Hindu."This is the story of the common man in Kashmir – whether they are Muslim or Hindu," said the artist Chushool Mahaldar whose self-portrait was the man in wires wearing a sacred thread.
An installation by Munshi-also a displaced Hindu- features spinning objects which portray the difficulty in coming out of the Kashmiri conflict once you are in. The entrance to the exhibition is adorned by a 30ft long painting by Mamoon Ahmad, a Kashmiri Muslim artist, which shows a forest in which you can see bones and trees- a remembrance to the walking dead in Kashmir. The inspiration for this piece comes from the Urdu word 'ruveda' which means to "walk gently".
Even amidst the political uncertainty in Kashmir due to the fall of BJP-PDP coalition government there, hundreds of curious residents thronged the venue.
Ms Saiba Khan, an art student has come to see the exhibition says,"It is heart-wrenching, but a difference experience,".
She has never seen a Kashmiri Pandit in her life let alone any artist from that community.