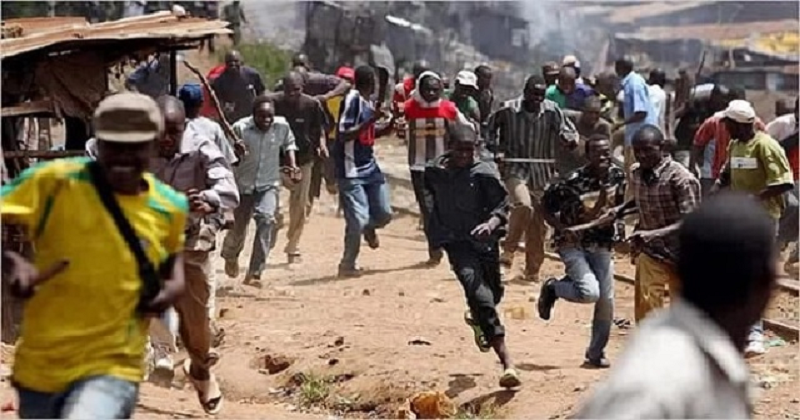 President of Nigeria, Muhammadu Buhari late Sunday announced a "deeply unfortunate killings across a number of communities" in central Plateau State as one report cited police as saying 86 people were killed in clashes between mostly Muslim herders and Christian farmers.
President Muhammadu Buhari appealed for calm as the military and police attempted to cease the blood clash and bloodshed, and said "no efforts will be spared" to find the attackers and prevent reprisal attacks.
Nigeria's government did not announce a death toll. But the independent Television Channels cited a Plateau State police spokesman, Mathias Tyopev, as saying 86 people had been killed, with at least 50 houses destroyed, in violence that appeared to have started overnight.
blob:https://indianexpress.com/06333b28-ea95-4dec-97af-6c446e020d09
Deadly clashes between herders and farmers in central Nigeria are a growing security concern in Africa's most populous country, which is roughly split between Muslims in the north and Christians in the south.
The fighting between herders and farmers by some accounts has been terrible and worse than Nigeria's Boko Haram extremist insurgency, which continues to roll to carry out attacks in the northeast.
Read More: Whats App for Android updated with Media Visibility features
That extremist threat had been noted as one reason of the escalating tensions in central Nigeria as herders _ also feeling the effects of climate change _ are forced south into more populated farming communities in search of safe grazing.
The widespread security issues pose a major challenge to Buhari, a Muslim former military ruler who won office in a democratic transfer of power in 2015, as elections approach next year.
While few details arose immediately of the latest killings, Nigerians for hours Sunday on social media shared a growing sense that something awful had taken place.
Earlier in the day the Plateau State governor, Simon Bako Lalong, announced a 6 p.m. to 6 a.m. curfew after saying had woken up to the "shocking news" of the attacks. In a series of the message posted on Twitter, he gave few details about "this horrible situation."
The governor said the curfew affects the communities of Jos South, Riyom and Barkin Ladi "and is in effect until further notice."