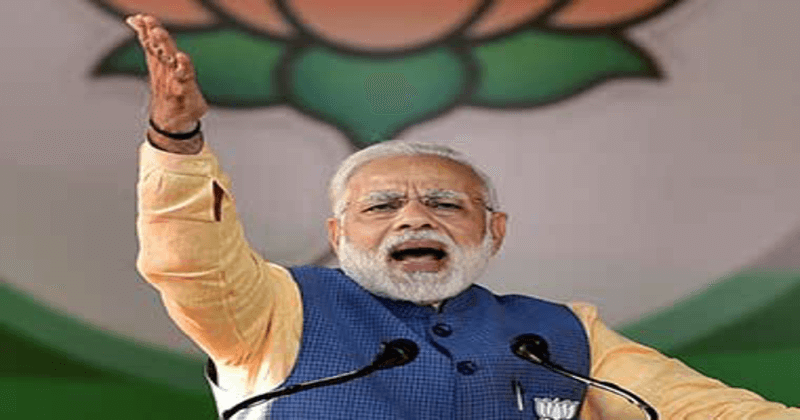 PM Narendra Modi addressing a public program conducted by BJP in Mumbai said that the legendary singer Kishore Kumar was blacklisted by the Congress during the times of emergency. He alleged that it was a revenge against Kishore Kumar for dissenting with the Congress' invitation to sing a song in their programme.
The BJP is celebrating June 26 as the 'black day' in remembrance of the dreaded emergency which had been called by the then Prime Minister Indira Gandhi. Modi himself had vociferously protested against the complete clamping down of democratic machinery in the state during the emergency. He remembered that era as a 'dark age' where laws had been scuttled and the fear crept into the minds of common people.PM congratulated all those who fought valiantly against the emergency put by an autocratic regime and mentioned about the ban imposed by the Congresspersons on Kishore Kumar's
songs even on Akashvani.
See also:Rahul Gandhi ditched by Akhilesh Yadav? Congress' 2019 dream falters
Information and Broadcasting Minister in Indira Gandhi's government V.C.Shukla who was a close friend of Sanjay Gandhi implemented the ban on Kishore Kumar in Akashvani. It was ordered by the minister not to play any songs of Kishore Kumar in Akashvani till the end of Emergency.
Narendra Modi also pointed out the ban put up by the Congress Government against movies which included Sholay, Aandhi, and Kissa Kursi Ka. Out of fear Congress marred the release of the movie 'Aandhi'.Aandhi had been directed by Gulzar which was based on the life of Indira Gandhi. Prime Minister accused the Congress of frightening the nation only out of the fear of losing power.