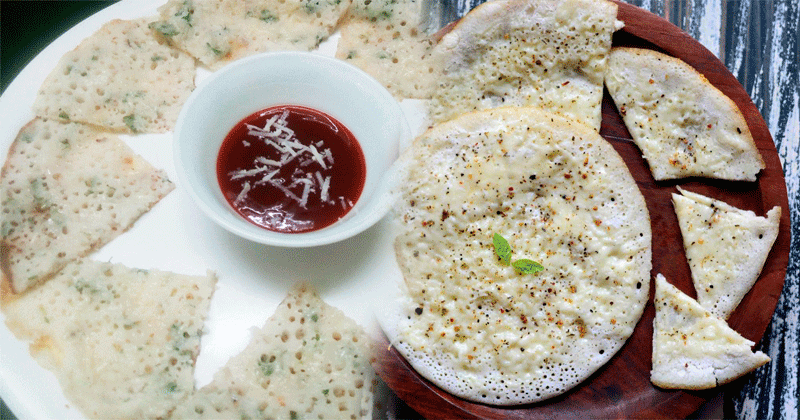 Check out this simple and easy Indian breakfast filled with Italian flavours. Serve your family this delicious breakfast.
Italian Cheese And Basil Uttappam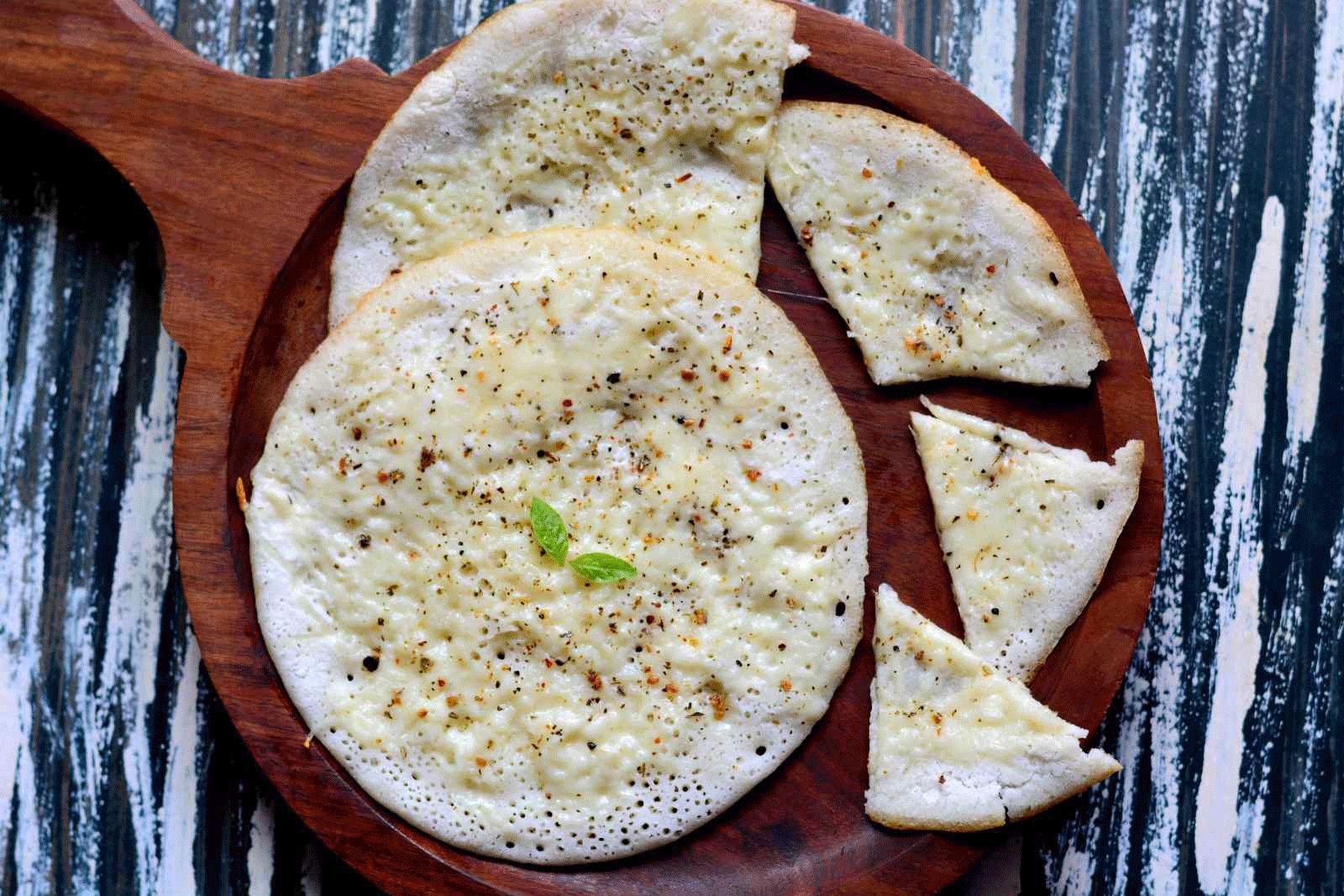 Prep in: 250 minutes
Cooks in: 20 minutes
Total in: 270 minutes
Makes: 4 servings
Ingredients
For Batter:
1 cup White Urad Dal (Whole)
3 cups Rice
1/2 teaspoon Methi Seeds (Fenugreek Seeds)
1 tablespoon Salt
For Utappam:
4-5 cups Idli Dosa Batter
1 cup Parmesan cheese, grated
1-2 teaspoons Dried basil leaves
4-5 teaspoons Olive Oil, or any other cooking oil
How to make
To begin making the Italian Cheese And Basil Uttapam Recipe, wash and soak rice, dal and methi dana overnight. Grind to make a thick batter and let it rest for other 4-5 hours to ferment. Mix well with hand or a ladle and add salt before use.
Heat a nonstick flat-bottomed pan/tawa and add few drops of oil and spread all over.
Wipe off excess oil with a tissue paper and let the pan heat till smoking hot.
Simmer the flames and take the ladle full of batter and place it in the centre of the pan slowly spread it outwards in the circular motion to make a thick pancake.
Add a drop of oil from sides and cover the lid to get it cooked properly from both sides.
Now add grated cheese all over and sprinkle some dry basil over it.
Cover the lid again and cook till cheese melts down completely.
Do not flip the Uthappam, carefully lift and transfer it on a serving plate.
Serve Italian Cheese And Basil Uttapam Recipe hot with coconut chutney and hot Thakkali Vengayam Sambar and enjoy your fusion breakfast.